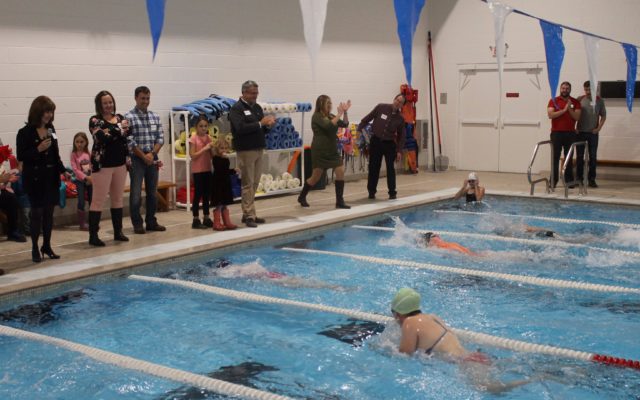 PO-PRYMCApool-46-17
Observer file photo/Stuart Hedstrom FUND-RACER -- PRYMCA Waves swimmers race across the pool for a fundraiser effort as part of the annual meeting in 2017. The pool reopening has been delayed by minor renovations.
Piscataquis Regional YMCA pool reopening delayed by minor renovations
By Larry Mahoney, Bangor Daily News Staff
DOVER-FOXCROFT — Swimmers anxiously waiting to return to the Piscataquis Regional YMCA pool in Dover-Foxcroft will have to wait another three to four weeks.
Deb Boyd, interim chief executive officer of the Pisacataquis Regional YMCA, explained that there were minor renovations that needed to be addressed prior to re-opening the pool.
They were discovered as the Y was getting the pool up and running through a project they undertook to upgrade their air handling system, which regulates water temperature and air quality.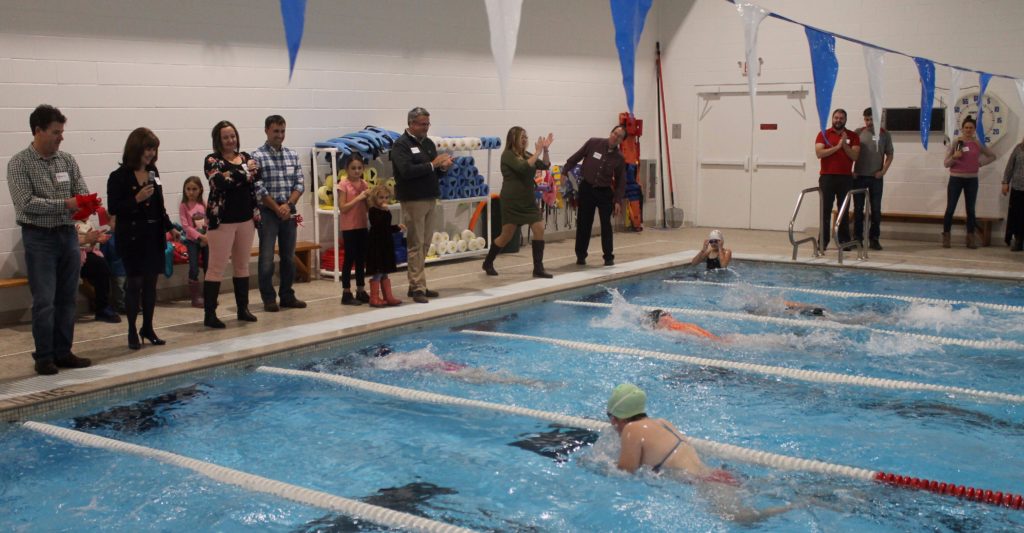 The pool, which is 30 years old according to Boyd, has been closed since April by the COVID-19 pandemic, and then by the ensuing $118,000 project to upgrade the quality of the air and the water.
She said the project will also help the natatorium become more "energy efficient."
The money was raised for the air/water upgrade through grants, a capital project fund-raising venture and "generous donations," she explained.
The staff was hoping to reopen the pool a few weeks ago.
Once the six-lane pool is drained, Sangerville-based Gordon Contracting will assess it and do the repair work.
Boyd pointed out that Gordon Contracting did some valuable work to upgrade the pool in 2017.
Boyd said the Y leadership is fully invested in the community and feel it is of the utmost importance to address all the issues with the pool at this time to ensure everyone in Pisacataquis County has a first-rate pool for many years to come after it is repaired and re-opens.
"It's the only pool like it in Pisacataquis County. It is a tremendous asset and we want it to be special," she said, while noting that it gets a lot of use.
She doesn't know yet about the full cost of the repairs.
When the pool does reopen, the Y will follow COVID-19 guidelines set forward by the state.
All YMCAs follow these guidelines.
The Bangor-Brewer YMCA currently requires its members to book swims and workouts ahead of time online. There is only one swimmer allowed per lane unless there are family members swimming together.
Swimmers must wear masks to and from the pool.