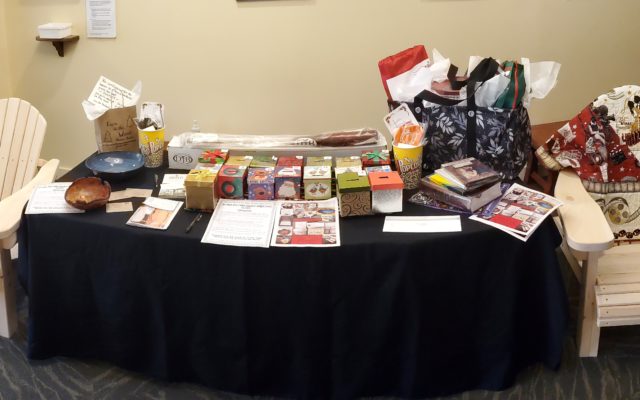 PO-holidayraffle-46-20
Photo courtesy of Center Theatre HOLIDAY RAFFLE -- The Center Theatre in Dover-Foxcroft has nearly $1,500 in items for the 2020 Holiday Raffle. Raffle tickets are only $5 or five tickets for $20 and can be purchased at the Center Theatre or www.centertheatre.org.
Center Theatre holding Holiday Raffle
DOVER-FOXCROFT — The Center Theatre is holding a holiday raffle to raise money for their operational expenses during these challenging times. The 17 items in the raffle are valued at nearly $1,500 and according to Patrick Myers, the Center Theatre's executive director, there is something to interest everyone. "We have beautiful art pieces, practical things, self-care goodies, gifts, delicious food, and more. Tickets are only $5 a piece or five tickets for $20 dollars."
Myers states that the raffle will support the Theatre's operational expenses as they try to maintain a limited schedule during the COVID-19 pandemic. "With very few movies being released we've had to get creative with new programs and experiences for the community. We're currently operating with half of our usual staff and expect that we might have to close again because of the recent spike in cases. Our year-end fundraising is meant to help us build a reserve to get us through the winter, which we expect will be difficult financially."
Tickets for the raffle can be purchased in -person at the Center Theatre when the box office is open, over the phone by calling 207-564-8943 or online by visiting the Center Theatre's website at www.centertheatre.org. The Center Theatre is a 501(c)3 non-profit organization with a mission is to make arts, education and entertainment accessible to our rural communities to engage and inspire.