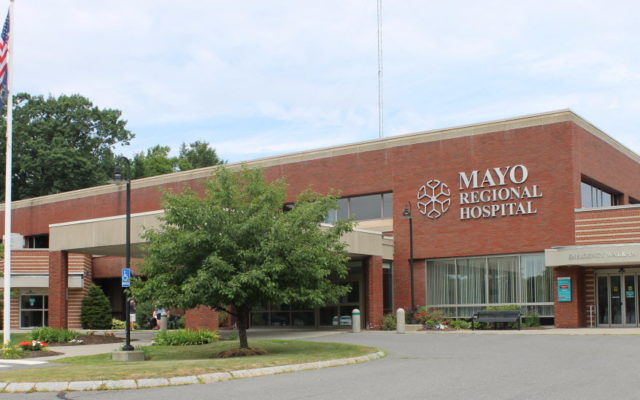 AX246_0D82_9
Northern Light Mayo Hospital in Dover-Foxcroft
Everyone can help prevent COVID spread
To the Editor; 
As you are likely aware, COVID-19 cases are rising rapidly in our state, adjacent counties and even right here in Piscataquis County. The medical staff and the president of Northern Light Mayo and CA Dean Hospitals wanted to take the opportunity to remind you all of the valued role you can play in preventing the spread further.
We strongly urge you to wear your masks whenever you are in a public place, maintain at least six feet of social distancing whenever in the presence of others, and be sure that you are practicing proper hand hygiene. It is very important that if you are not feeling well, that you stay home and call your primary care provider for further instruction.
We feel that taking the necessary precautions will help to keep our staff and communities safe which will help prevent the spread of COVID within our own organizations. Your cooperation in wearing masks and respecting social distancing as well as following the other safety precautions such as hand washing is vital to preventing (or controlling) an outbreak in Piscataquis County.
We thank you for your continued efforts to help prevent the spread of COVID-19 in our communities.
David McDermott, MD, vice president of medical affairs and senior physician executive, Northern Light CA Dean Hospital and Northern Light Mayo Hospital 
Bob Lodato, M.D., medical staff president, Northern Light Mayo
Hospital 
Shannon Meredith, DPM, medical staff president, Northern Light CA Dean Hospital 
Marie Vienneau, president, Northern Light CA Dean Hospital and
Northern Light Mayo Hospital