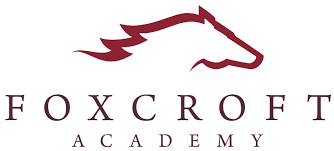 Foxcroft's Raynes qualifies for Class B X-C championship
BANGOR — Foxcroft Academy sophomore Annie Raynes earned a berth in the Class B cross country championship — set for 2:30 p.m. on Saturday, Nov. 14 at Saxl Park in Bangor — by virtue of her performance at the Penobscot Valley Conference championship on Oct. 31 at Saxl Park.
Raynes covered the 5K course in a time of 23 minutes, 11.32 seconds to finish 11th among a field of 47 runners. Raynes qualified for the state meet by being one of the top two runners from teams other than those placing in the top three.
Three other Ponies ran, as the team had no score on the day. Senior Kaylee Durgin placed 31st in a time of 25:50.29, junior Olivia McCorrison was 40th at 28:32.05 and placing 44th was senior Xiaodi Wang at 30:06.13.
Sophomore Kayley Bell of Caribou High School won the Class B race in a time of 20:19.95, more than 22 seconds ahead of runner-up Presque Isle freshman Anna Jandreau and her time of 20:42.55. Jandreau joins Raynes as the two individual state meet qualifiers from Oct. 31 in Bangor.
Mount Desert Island High School came in first in the team standings with a score of 27 points. Caribou came in second with 70 points and Old Town High School earned the last state berth with 98 points. Six schools had full squads on Saturday.
In the Class C race, two Dexter Regional High School girls ran.
Tiger sophomore Annika King placed 19th among a field of 35 entrants with her time of 25:48.70. Dexter sophomore Emma Alexander was 23rd at 28:01.22.
George Stevens Academy of Blue Hill sophomore Thea Crowley came in first at 20:03.72, besting second place by about 61 seconds. Crowley helped George Stevens win the Class C conference title with 34 points, followed by 43 for Orono High School and 103 for Schenck High School of East Millinocket to earn berths for the state meet.
In the boys' competition, Foxcroft Academy scored 221 points to come in eighth among eight Class B point-scoring schools.
Senior Caleb Fockens led the Ponies with his 32nd place finish. Fockens covered the course in 20:01.33 to place 32nd among 56 runners. Sophomore Gunnar Berling-Haugh was next in 41st place at 21:21.67.
Senior Joseph Keenan came in 47th at 22:01.00, junior Jasper Makowski was 50th at 22:07.68 and rounding out the Foxcroft top five was sophomore Joseph Nelson in 51st place at 22:13.82.
Also running for the Ponies was junior Aiden Currie and Krystofer Downing, who were 52nd and 54th with respective times of 22:28.72 and 23:16.44.
Caribou senior Jordan Duplissie came in first with a time of 16:37.96, besting second place by about 4.5 seconds.
MDI won the boys' Class B conference title with a score of 33 points, followed by Caribou in second with 45 and fellow state meet qualifier Hermon High School with 77 points.
The Dexter boys scored 134 points to place fifth among six schools in the Class C race. The Tigers finished ahead of the 148 points picked up by sixth-place Central High School of Corinth.
Senior Michael Gadwah led Dexter with his time of 21:00.46, placing him 20th among 44 runners. Freshman Jacob Ponte came in 29th at 23:17.57.
The rest of the Dexter field was junior Miles Gadwah, 37th at 26:22.81; freshman Hunter Cram, 38th at 26:24.06; and sophomore Christian Gallant, 42nd in a time of 29:19.11.
Bucksport High School freshman William Hileman won the Class C race by 19-plus seconds in a time of 16:57.73.
George Stevens Academy came in first via tiebreaker as the team and Orono both scored 40 points. Bucksport earned the third state qualifying spot with a score of 58 points.