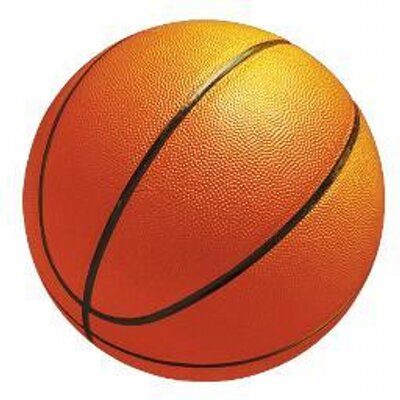 MPA to delay start of winter sports season
By Larry Mahoney, Bangor Daily News Staff
The Maine Principals' Association has decided to push back the start of the winter sports season.
Practices were originally scheduled to begin on Nov. 16, but have now been put on hold.
A memo from MPA interscholastic executive director Mike Burnham, assistant executive director Mike Bisson and Gerry Durgin of the Maine Interscholastic Athletic Administrators Association said a new starting date has not been determined.
"While we totally understand that people would like an answer today [on the new starting date], this is a process that involves multiple state agencies, all looking through a different lens, trying to come to some form of agreement about what can and can't take place and when it may be safe to do so," the MPA said.
The memo pointed out several concerns like the wearing of facemasks.
It is required in classrooms but not on the field of play during practices and games.
"That sets a double standard for schools and remains a legitimate concern from other groups," the MPA said.
It also noted that several school gyms are being used as classrooms, study halls, a cafeteria or storage and it wasn't reasonable to expect to have people remove the equipment at the end of the day in order to hold a practice.
And it was pointed out that several facilities, like on college campuses and within the community, aren't available due to COVID-19.
The fact that some community programs, like AAU basketball, have sponsored practices and games within and out of state while school-based programs in certain sports aren't allowed to play games, has left the MPA in a difficult position.
"It is an issue that is currently being addressed by the state agencies. Our office continues to emphasize that we feel schools can do a much better job of safely providing these activities," the MPA said.
The various agencies involved, like the Maine Center for Disease Control and the MPA Sports Advisory Committee, continue to work on developing specific recommendations for their activity that would allow for a safe return.
Football and girls volleyball were fall sports that have been pushed to the spring but soccer, field hockey, cross country and golf have been played under strict guidelines and with a reduced number of games or competitions.
"I hope all the sides can get together and figure something out so these kids can have a winter season," Southern Aroostook High School basketball coach and athletic director Cliff Urquhart said. "I hope all sides take into consideration that they played AAU basketball all summer without any outbreaks.
"A study by the University of Wisconsin said participating in high school sports was not associated with an increased risk of COVID-19," Urquhart added. "It can be done safely if we use the right precautions."
Urquhart also noted that student-athletes who lose a season are more prone to depression and obesity.
"That needs to be taken into consideration," he said.
He said the fall sports programs have been held without a coronavirus outbreak which should also be factored into the equation.
But Presque Isle High School hockey coach Dr. Carl Flynn, a family practice physician, has dealt with COVID-19 patients and figures he has issued over 1,200 tests in his office in Caribou.
"To find a way to do this safely will be very difficult," Flynn said. "I have been pessimistic all along because winter brings with it an increase in respiratory illnesses.
"I can see both sides. You can make the argument more kids will suffer mental health issues than suffer a respiratory illness and that may very well be true.
"But it's a risky road to go down. Ninety-eight percent of kids won't get COVID but what if your kid gets COVID and has some underlying issues and dies from it? Who is going to be on the hook for it? The school and the MPA," Flynn said.
Bangor High girls basketball coach Jay Kemble said he hopes there is a season but that the safety of the student-athletes, coaches and the community are the top priority.
"You have to make sure the kids are safe. You have to make sure you do everything you can to provide a safe environment for the kids just like on the academic side of things," Kemble said.
"It's tough. Everything is dictated by what is going on in society," Kemble said. "We have to follow all of the guidelines. It is our responsibility as coaches.
"As a coach and as a former player, you want to compete and be able to do things. That's human nature. I love coaching, I love being around the kids in that atmosphere. I hope we have a season. But if we don't, we don't. Safety is the top priority," Kemble said.
Hermon girls basketball coach Chris Cameron said "everyone is excited to have a season but we have to make sure we do it safely for everyone involved. There a lot of unknowns we are trying to figure out."