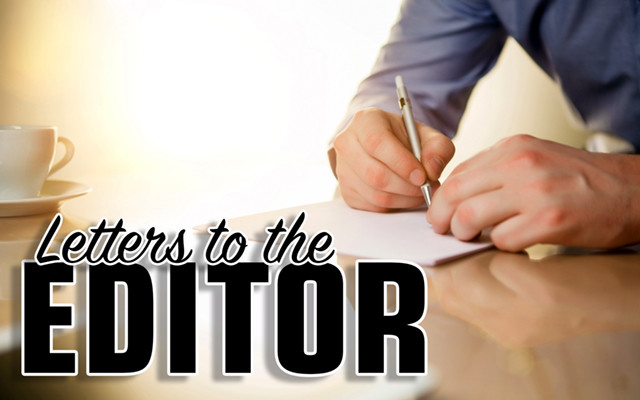 LettersToTheEditor-640×400
Save Social Security and Medicare
To the Editor;
Trump's presidency has given our country 220,000 deaths from COVID-19 and counting, a shattered economy and millions of families and businesses desperate for relief. Trump has failed the most basic responsibility of a President: keeping Americans safe. With his re-election prospects dimming, Trump looked for ways to improve his chances. One way turned out to be your Social Security, more specifically, that portion of the payroll tax that funds Social Security. Cutting the payroll tax would put extra cash in people's pockets and boost the economy and the stock market; and Trump would take credit for a "tax cut." However, economic benefits would be limited due to high unemployment and brief because deferred taxes must be repaid after the emergency ends. In any case, changing the payroll tax would require the cooperation of Congress which would likely block his plan.
Ironically, the pandemic provided Trump a Congressional by-pass. On March 13, using authority under the Stafford Act and the pandemic as justification, Trump declared a national emergency, an action that gives the President emergency powers. Using those powers, Trump ordered the IRS to defer collection of the payroll tax through the end of the year and then went beyond mere deferral. On Aug. 8, speaking at his Bedminster golf course, Trump announced he would terminate the payroll tax. Again, on Aug. 13, Trump stated "… at the end of the year, the assumption that I win, I am going to terminate the payroll tax." Trump's emergency powers allow him to do exactly that by his simply continuing to claim there is an emergency, effectively by-passing Congress. Without the payroll tax, the Social Security Trust Fund will be bankrupt by 2023 at which time all program benefits will stop. If that were not enough, Trump's Executive Budget calls for over $500 billion in cuts to Medicare achieved by reducing reimbursement payments to healthcare providers, thereby discouraging them from accepting Medicare participants.
Trump says Social Security can be funded through the general budget. He claims revenues currently collected with the payroll tax will be replaced by increased revenues from other taxes driven by growth "… like you've never seen before." His boast falls flat. Trump's Bureau of Economic Analysis (BEA) estimates FY 2021 federal tax revenues to be $3.86 trillion with $1.01 trillion coming from the payroll tax and $2.85 trillion from other taxes. To eliminate the payroll tax and generate an additional $1.01 trillion from other taxes, the economy would need to grow 35.4 percent. According to the BEA, average GDP growth since 2000 was 2.11 percent; and, the Congressional Budget Office estimates real GDP growth to remain around 2 percent through 2030. Clearly, even robust growth would not come close to replacing the payroll tax; and that spells the end of Social Security. Trump's actions are a gift to Wall Street, eager to get its hands on the Social Security revenue, and the health insurance industry eager to sell policies of dubious value to seniors at unaffordable prices.
Medicare and Social Security are cornerstones of our society. These earned benefits provide nearly 70 million beneficiaries, including 344,000 Mainers, with life-saving healthcare and a modest buffer against poverty. Trump's actions will leave tens of millions of current and future retirees without income, healthcare or critical prescription medications: in a word — carnage. Trump is betraying American workers who pay into Social Security and Medicare during their working lifetimes and have every right to expect them to be there in retirement. Mainers deserve a President and a Congress that will strengthen these programs, making them sustainable for both current retirees and future generations. Fortunately, it is not too late to stop Trump's attacks. Joe Biden, Jared Golden and Sara Gideon are the only candidates that will fight to protect your Social Security and Medicare. They get my vote. If you value these programs, they should get yours.
Nicholas Calderone
Dover-Foxcroft