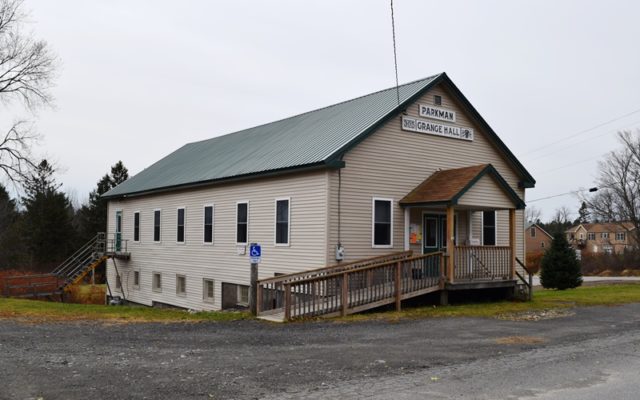 Parkman 305 Grange Hall
Parkman 305 Grange Hall
Parkman Grange coordinating SAD 4 Santa Project
PARKMAN — The Parkman Grange is again coordinating the SAD 4 Santa Project with a few changes this year. The Santa Project provides a coat, boots and a toy to children in the school district whose families need a little help this Christmas. Applications will be available at school and at the town offices in Guilford, Parkman, Sangerville, Abbot and Cambridge. They must be returned by mail or at the locked box at the Parkman Grange. Application deadline is Nov. 13.
Distribution will be Sunday, Dec. 20 from 10 a.m. noon at the Parkman Grange which is located at the corner of State Highway 150 and North Dexter Road. It will be a drive-thru event that will include a turkey dinner from the Masons.
Due to COVID precautions the Parkman Grange is not having its annual hunters supper which helps finance this program. The Grange anticipates a greater need this year, so donations from the community are especially needed this year. Donations can be made at KC's Country Store or the Parkman Town Office. Checks can be made out to Parkman Grange, memo line: Santa Project and sent to PO BOX 114, Guilford, ME 04443. Another way to help is by sponsoring a child from the Angel Tree at KC's Country Store and buying a coat or boots.
For more information please call Sue Manchester at 207-277-3942 or check the Grange Facebook page.