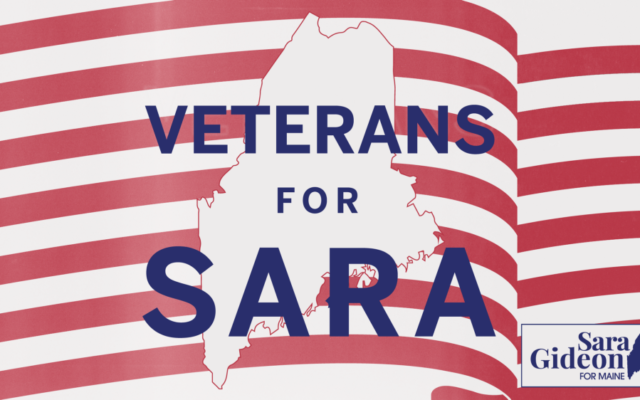 260-plus Maine veterans join Veterans for Sara
More than 260 Maine veterans, representing each of Maine's 16 counties, announced their support for U.S. Senate candidate Sara Gideon, D-Freeport. In a guest column in the Bangor Daily News (https://bangordailynews.com/2020/10/16/opinion/contributors/sara-gideon-is-a-better-choice-for-maine-veterans/) leading members of Veterans for Sara announced their decision to vote for Gideon, citing her work going to the mat for them in the State House.
"Veterans deserve a senator who will fight to give them the support and resources they need, which is what I've done in the State House and what I'll continue to do in the Senate," Gideon said. "I've worked to improve access to quality health care, expand job training and educational opportunities, and increase access to mental health services. In the Senate, I'll work to improve the VA and support veterans living in rural areas by improving broadband and telehealth, transportation, and our health care system as a whole. I'm committed to delivering real results for the people who've bravely served our country. I'm so honored to have the support of the following members of Veterans for Sara."
Seven area residents who are part of Veterans for Sara are George Barton of Dover-Foxcroft, U.S. Army; George R. Dean of Brownville, U.S. Navy; Richard A. Gould of Greenville, U.S. Air Force; Albert E. King of Dover-Foxcroft, U.S. Army; Brian J. Knowlton of Dexter, U.S. Army; Bart Merrill of Dover-Foxcroft, U.S. Army; Wilbur Roscoe Nichols of Milo, U.S. Navy.