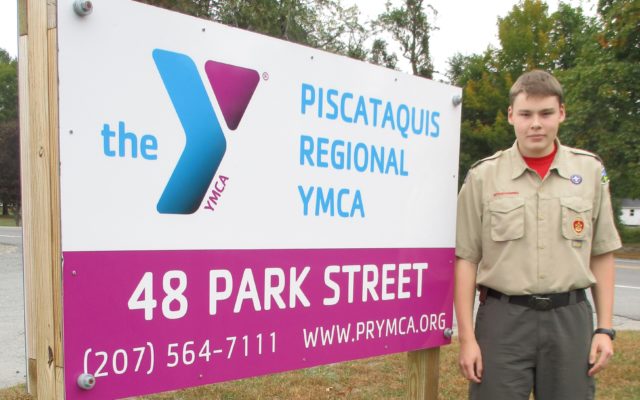 PO-eaglescout-1012-20 FEATURED
Photo courtesy of Andrew Marston NEW EAGLE SCOUT -- Andrew Marston of Boy Scout Troop 61 in Dover-Foxcroft recently attained the rank of Eagle Scout. For his Eagle Scout Project Marston planned and led the effort to replace a sign at the Piscaaquis Regional YMCA.
Marston attains rank of Eagle Scout
DOVER-FOXCROFT — Andrew Marston, a member of Troop 61 in Dover-Foxcroft, was formally recognized for reaching the highest achievement in the Boy Scouts of America with his Eagle Scout Court of Honor on Oct. 4 at the United Baptist Church in Dover-Foxcroft.
Less than 10 percent of all Boy Scouts attain the organization's highest rank. Criteria include earning 21 merit badges, with 13 required, holding troop leadership positions and planning, developing and giving leadership to others through a service project to assist any religious institution, school or community organization.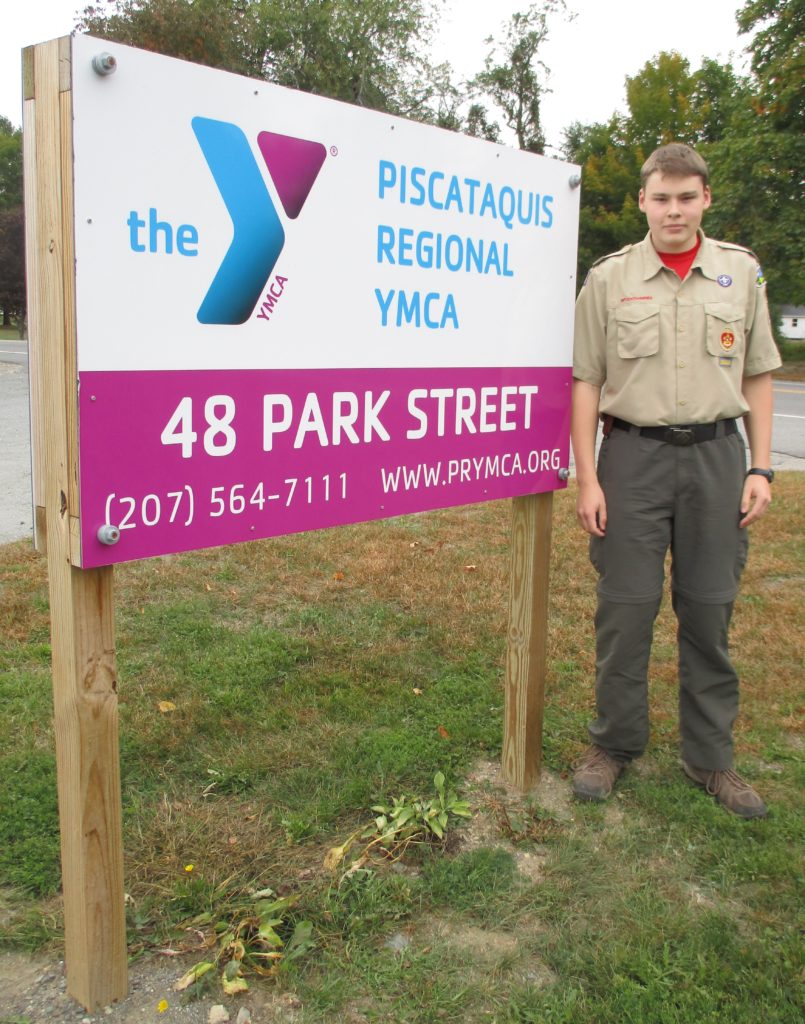 "It feels great because I finally accomplished it," Marston said. "I also feel a new burden of responsibility because being an Eagle Scout means being both a leader and a servant of other people so now I am held to a higher standard, especially by other Eagle Scouts, in my actions and dealings with other people."
Marston, 18 and a resident of Dover-Foxcroft, said he joined Cub Scouts in second grade a decade ago and he crossed over to Boy Scouts a half dozen years ago.
As a Boy Scout Marston earned 24 merit badges on his journey to becoming an Eagle Scout.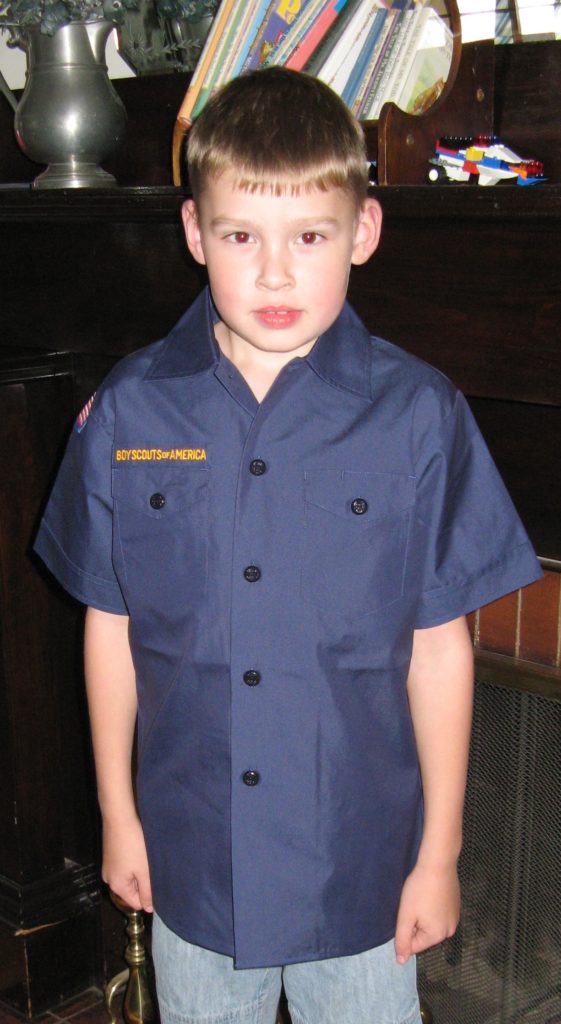 "My service project was the new roadside sign at the (Piscataquis Regional YMCA)," he said. "I replaced the old one that rotted out and there is a new one now." Marston said the project took about four months, with nearly 95 hours put in.
"I would say the service project itself is probably the most difficult part," he said. "It took a lot of working with other people. It took not only the physical labor of putting the sign together and putting it in the ground, but also there were a lot of numbers to calculate. There was coordinating with other people, there was working with contractors, many, many phone calls were made. I learned a lot about networking and then also filling out paperwork."
Marston said he feels a sense of pride in the sign by the PRYMCA driveway and Park Street that will be seen by those coming and going and driving by.
"I am most proud that I got here, it's a big accomplishment," he said. "I am proud of also getting all the different merit badges."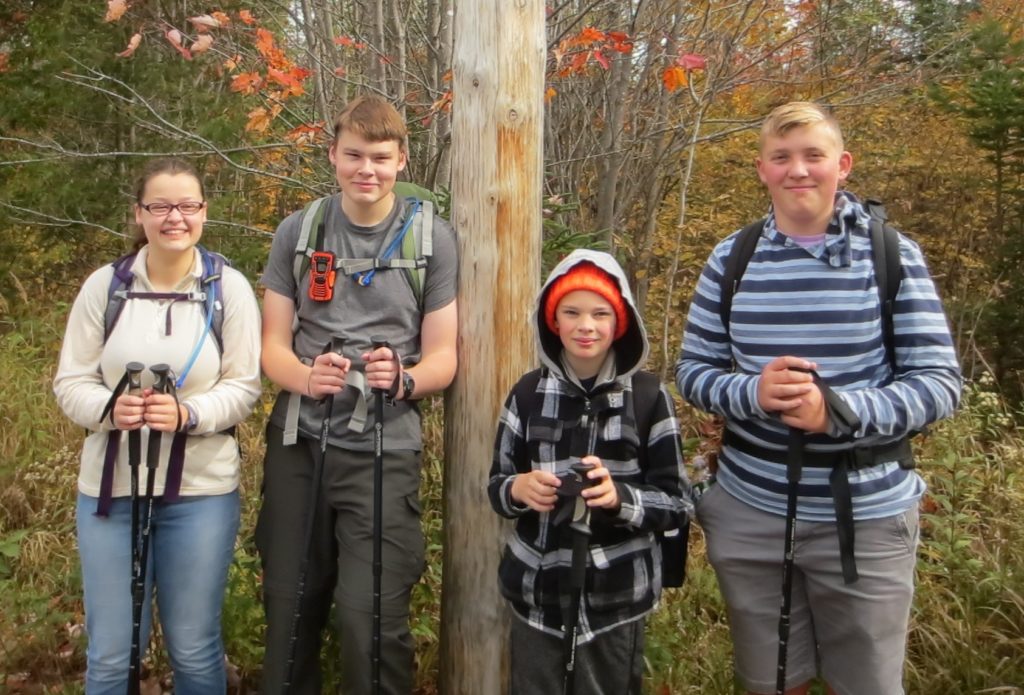 Marston said another accomplishment he achieved in Scouting is learning to swim, with the help of Nancy Seavey of the PRYMCA. "One of the things I am most proud of in my journey to Eagle was completing the BSA swim test," he said. "When I first became a Scout I couldn't swim, I was actually afraid of the water. But I learned how to swim in Boy Scouts and after that I started making a lot of progress, so I am very proud of that."
Marston's grandfather, Charles Gould, earned his Eagle Scout rank about six decades ago. Marston said he is proud to follow in his grandfather's footsteps and "he's very proud of me too."
"I would like to thank my mother Katherine Hunter, my stepfather Brian Hunter, my father Mark Marston, my grandfather Charles Gould, my sister Evelyn Marston," Marston said.
"I would also like to thank some of the staff at the YMCA, including Tracy Redmond and Jana Wasel and the rest of the YMCA for giving me the opportunity to work with them on the project there and also being very cooperative. I would like to thank Jana's husband Chuck Wasel (owner of Valley Brook Electric).
"I would like to thank Dover True Value for supplying free materials for my sign. I would like to thank the Dover-Foxcroft Kiwanians for supporting my troop. I would like to thank Merrill's Landscaping for doing some work removing the old sign and putting in the new one. I would like to thank the United Baptist Church for hosting my Court of Honor and I would like to thank the (Dover-Foxcroft) Congregational Church for hosting our meetings."
Marston has been homeschooled and taken some classes at Foxcroft Academy and now he is enrolled in an introductory Latin course at the University of Maine. "I am looking to go to college, hopefully, and perhaps go into some sort of electrical or electronic or computer engineering field," he said.