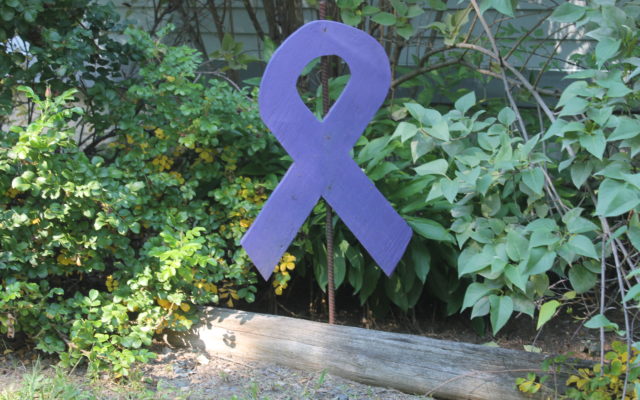 IMG_4016
A domestic violence awareness ribbon.
U.S. Sens. Collins, King announce more than $11.1M to protect victims and prevent crime in Maine
WASHINGTON, D.C. – U.S. Sens. Susan Collins, R-Maine and Angus King, I-Maine announced that several organizations throughout Maine have been awarded a total of $11,192,423 to assist crime victims. The funding was awarded through the Office of Violence Against Women, an agency within the U.S. Department of Justice.
"Now, more than ever, it is imperative that we continue to support victims and survivors of domestic violence, sexual assault, and others crimes to ensure that service providers and law enforcement personnel are equipped with the necessary tools to protect victims and to bring perpetrators to justice," said Collins and King in a joint statement. "This investment will provide invaluable support to victims and their families across the State of Maine."
The funding was allocated as follows:
Wabanaki Women's Coalition received $353,615 through the Tribal Domestic Violence and Sexual Assault Coalitions Grant Program to collaborate with five Wabanaki Tribes' Domestic and Sexual Violence Advocacy Centers to provide training and technical assistance, as well as coordinate awareness activities.
Maine Department of Health and Human Services received $7,147,730 through the FY 2020 Victims of Crime Act (VOCA) to provide direct services to crime victims.
University of Southern Maine received $209,581 through the State Justice Statistics (SJS) Program to maintain and enhance Maine's capacity to address criminal justice issues through collection and analysis of data.
Maine Office of Attorney General received $287,000 through the FY 2020 VOCA's Crime Victims Fund to enhance compensation payments to eligible crime victims.
Maine Department of Corrections received $433,759 through the Juvenile Justice and Delinquency Prevention (JJDP) Act's Formula Grants Program to support state and local delinquency prevention and intervention efforts, and juvenile justice system improvements.
City of Bangor received $19,496 through the FY 20 Edward Byrne Memorial Justice Assistance (JAG) Program to prevent and control crime.
Maine Department of Public Safety received $888,615 through the JAG Program to prevent and control crime throughout the state and $1,082,160 through the STOP Violence Against Women Formula Grant Program to enhance victim safety and hold offenders accountable in cases of domestic violence, dating violence, sexual assault, and stalking.
Indian Township Tribal Government received $770,467 to decrease the incidence of violent crime against Indian women and ensure that perpetrators are held accountable.
As a senior member of the Appropriations Committee, Collins consistently advocates for funding for VAWA programs. King is an original cosponsor of the Violence Against Women Act of 2019. With Collins and King's support, Congress passed a funding package for FY 2020 that included $502.5 million for the VAWA programs – an increase of $5 million from FY 2019. Maine has received more than $110 million through VAWA since 2006.