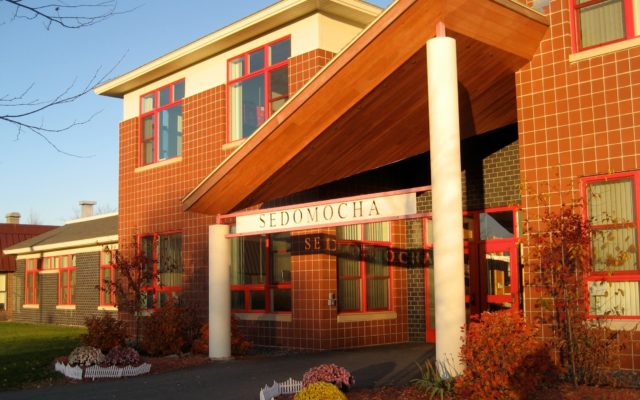 Copy of sedo
The SeDoMoCha School of Dover-Foxcroft
SeDoMoCha students, staff learning amidst pandemic
DOVER-FOXCROFT — More than a month into offering several methods of instruction, students and staff at the SeDoMoCha School are doing their best to cope with the challenges posed by the coronavirus pandemic. The RSU 68 school board learned more from administrators during an Oct. 6 meeting.
"We are at 612 total students for our current school year which is down 71 students from the previous school year," SeDoMoCha Principal Adam Gudroe said. He said 30-plus students are now homeschooling in 2020-21, last year the school had a large grade 8 class and currently SeDoMoCha has a small kindergarten enrollment.
"This year has obviously represented a lot of challenges, widespread," Gudroe said. He said one challenge is about 100 students (16 percent of the pupil population across all grades) being in a complete remote learning cohort. At the elementary level there is a full-time teacher for the remote learners, and at SeDoMoCha Middle School staff are shifting in to work with the virtual students.
"I cannot say enough about all the hard work they have shown our community and their dedication," Gudroe said in thanking staff as well as also praising students for how they have adapted in the new school year.
With Eagle interscholastic athletics canceled this fall, more than 40 grade 6-8 students have opted to take part in an intramural program. Gudore said the offerings have varied, with students participating in new activities.
"The trail system has been a wonderful addition to our learning space," he said about the nature area across Harrison Avenue. Gudroe said the pre-kindergarten playground is being renovated and the middle school will be receiving equipment for outdoor recreation.
SeDoMoCha Assistant Principal Andrew Shaw reported that a year ago at this time he had received about 60 office referrals. Speaking of 2020-21 numbers he said, "I'm proud to announce that, through a combination of things, I have received four and two of those were written by me."
Shaw attributed the significant 60 to four decrease to smaller class sizes, less time for students to spend in the hallways between classes and staff utilizing restorative practices.
"The hybrid model is going well, we're entering our sixth week of consecutive school," Foxcroft Academy Head of School Arnold Shorey said in his report. "The students are doing an outstanding job," he said, mentioning maintaining a 6-foot distance between one another as the greatest challenge but saying the high-schoolers have gotten better about this.
Shorey said 50 students are learning remotely full time, and the school is prepared for everyone to learn through this method should the need arise.
In other business, the board heard from a dozen participants during public comment on gender 101 posters in the middle school. The posters include definitions for the terms gender, sex, intersex, transgender, cisgender, gender non-conforming and gender fluid. Comments ranged from having the posters up in the classroom to making the information available solely in the guidance office as parents, teachers and community members offered their thoughts.
"I want everyone to know we have begun to meet with our association to come up with a plan and the plan is going to be a process for now," Board Chair Jenny Chase said at the start of public comment.
"Thank you folks for coming in, we have your letters, we have your comments," Chase said at the conclusion of the meeting. She said everything the board does in the best interests of students, and there may be an agenda item concerning the gender 101 posters on the November meeting agenda.
Next month the directors are also scheduled to look at a final proposal for a solar energy project at SeDoMoCha.