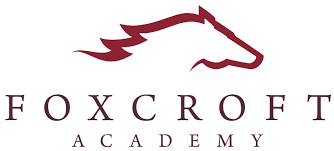 Pony girls X-C finishes first at Lee
LEE — The Foxcroft Academy girls cross country team came in first during an Oct. 8 meet at Lee Academy, the Ponies' third first-place performance in as many races this season. Foxcroft accumulated a score of 21 points, 13 ahead of the 34 points for runner-up Schenck High School of East Millinocket (Dexter Regional High School, Central High School of Corinth and Lee all had no score).
Foxcroft's Annie Raynes finished first among a field of 19 runners, covering the 2.4-mile course in a time of 17 minutes, 59.28 seconds. She bested runner-up Aubrey Gifford of Lee by more than 24 seconds, for her third first-place run of the season.
Kaylee Durgin was the next Pony to cross the finish line, placing fourth in a time of 19:42.99. Olivia McCorrison came in seventh at 21:46.71 and Christy Wang was 10th at 24:37.23. Martha DeLucia rounded out the Foxcroft scorers by placing 12th at 25:16.45.
Also running for Foxcroft was Luna Kemura, 15th at 27:16.95; SarahYoo, 16th at 29:53.41; Alice Doan, 17th at 29:57.44; and Liah Pham, 19th at 33:36.31.
Annika King of Dexter finished third with her time of 19:23.25. The Tigers' Emma Alexander was sixth at 21:46.71.
In the boys' meet, Foxcroft came in second among a field of five schools with 31 points. Lee came in first at 24 points and Dexter, Central and Schenck each had no score.
The Ponies' Joseph Keenan came in second overall among a field of 28 with his time of 15:09.03 to lead his team. Caleb Fockens was next in third place at 15:30.42.
Gunnar Berling-Haugh finished eighth at 16:55.40 and Jasper Makowski came in 10th at 17:08.11. Joseph Nelson rounded out the Foxcroft scorers by placing 13th in a time of 17:32.88.
Five other Ponies ran in Lee: Aidan Currie, 16th at 17:43.53; Zachary Peirce, 19th at 19:45.67; Khoi Duong, 21st at 20:21.77; John Pham, 24th at 21:15.61; and Leo Nguyen, 25th at 22:32.04.
Four Dexter boys took part in the race. Michael Gadwah came in fourth overall in a time of 15:41.77. Jake Ponte finished 17th at 17:59.31, Hunter Cram came in 23rd at 20:52.92 and David Race was 26th at 23:08.19.