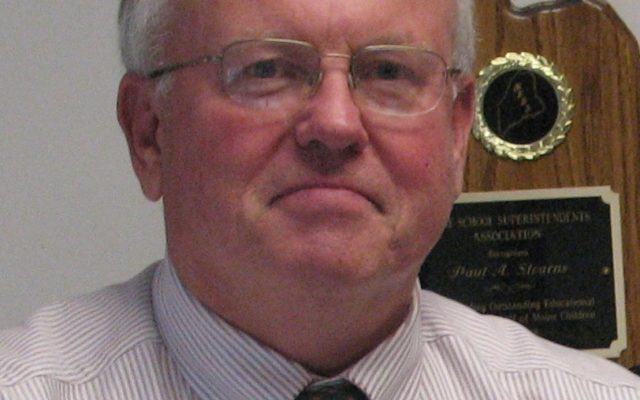 PO-stearnsmug-3-19
Rep. Paul Stearns, R-Guilford
Rep. Stearns receives Sportsman's Alliance of Maine, NRA-PVF endorsements
Rep. Paul Stearns, R-Guilford has been endorsed by the Sportsman's Alliance of Maine, Institute for Legislation Action and the NRA-Political Victory Fund (PVF) prior to next months' election for Maine House District 119.
In a letter to Stearns Sportsman's Alliance of Maine, Institute for Legislation Action (SAM-ILA) Board President Cathy DeMerchant and Executive Director David Trahan say the organization has awarded Stearns' candidacy their endorsement and highest grade of A+.
SAM-ILA's grades and endorsements are based on responses to the 2020 questionnaire, on the past voting records of incumbents and on organization knowledge of the races and candidates. Organization officials follow a policy that favors incumbent legislators who have done a good job for the sportsmen and women of Maine. Incumbents almost always get the endorsement, even if the challenger gets a good grade on the questionnaire (on occasion, the ILA board makes an exception and the board reserves this right). 
The SAM-ILA Board of Directors spent a great deal of time discussing past roll-call votes and answers to the questionnaire and made the final decisions on all endorsements and grades. 
In another letter, from NRA-ILA State and Local Affairs State Director Lauren LePage, Stearns was informed of his NRA PVF "A" rating and endorsement for the 2020 Maine General Election. The endorsement is a reflection of his steadfast support of the Second Amendment and excellent voting record on  firearm-related issues during Stearns' tenure in the Legislature.  
The letter states NRA members will interpret Stearns' "A" rating and endorsement as being a solid pro-gun/pro hunting candidate who is an advocate for the right to keep and bear arms. 
A ranking member of the House's Inland Fisheries and Wildlife committee, Stearns represents Abbot, Barnard Township, Beaver Cove, Blanchard Township, Bowerbank, Elliottsville Township, Greenville, Guilford, Monson, Parkman, Sangerville, Sebec, Shirley, Willimantic, Greenville Junction, Northeast Piscataquis and Northwest Piscataquis.