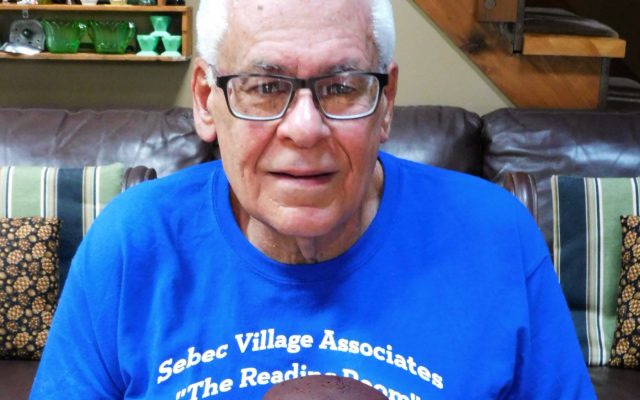 PO-whoopiecontest-0910-20 FEATURED
Contributed photo READING ROOM WHOOPIE PIES -- In recognition of Jim Mauzy's 77th birthday on Sept. 26, whoopie pies can be picked up at the Reading Room in Sebec Village starting at 3 p.m. Whoever makes the largest donation, to benefit the Reading Room and food pantry in Milo, will win a dozen pies in October, November and December.
Sept. 26 whoopie pie event at the Reading Room
SEBEC — It is Jim Mauzy's 77th birthday on Saturday, Sept. 26 and because of social distancing there can't be a party, so what's better than a whoopie pie contest?
Starting at 3 p.m. on Sept. 26 until the whoopie pies are gone, whoopie pies will be available via curbside pick-up at the Reading Room in Sebec Village, 665 Sebec Village Road, by contribution. All the proceeds will be divided evenly between the Sebec Village Associates to assist in the purchase of a new oven and the food pantry in Milo.
But wait, there's a contest! Whoever provides the most generous donation will be gifted a dozen whoopie pies in October, a second dozen whoopie pies in November and a third dozen whoopie pies in December! Yes, 36 whoopie pies this fall could be yours. Whoopies for Halloween, whoopies for Thanksgiving, whoopies for Christmas!
Feeling generous? Mail a check payable to "SVA" (Sebec Village Associates) to Joan Baird, 87 Sunset Drive, Sebec, ME 04481. Your donation is tax deductible and will be shared with the food pantry. The largest contribution wins.
Let's celebrate Mauzy's birthday with a huge "WHOOPIE!"
Mailed donations must be received by Sept. 30 to be eligible for the contest. Question? Call Barbara at 207-564-3232.