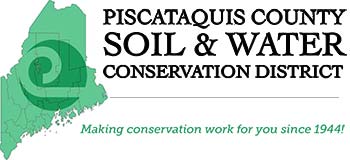 Join the PCSWCD and presenters for a Carbon Conversation 
DOVER-FOXCROFT — The Piscataquis County Soil and Water Conservation District (PCSWCD) works to promote and conserve our natural resources – water, forests, soil and more. As we work to conserve these natural resources, we start with education, as the understanding of conservation issues and solutions is where great work can begin. Piscataquis County is heavily forested and much of our conservation work is in the field of forestry because of this. Each year we offer a variety of forestry educational offerings and this year, we are pleased to be offering something emerging and interesting, our Carbon Conversation: Our Forest's Role in Sequestering Carbon event.
Carbon Conversation will be held on Sunday, Oct. 4 from 12:30-4:30 p.m. at the Law Farm in Dover-Foxcroft. There is a rain date set for Saturday, Oct. 3, same time and location. Spaces are limited and registration is required through the Piscataquis County Soil and Water Conservation District.
The PCSWCD has made it a goal to begin carbon conversations in Piscataquis County. As our world and forests change, carbon sequestration will become a more prevalent term and we want landowners to have a deeper understanding of these concepts and be ready for involved conversations with their foresters and constituents. Carbon sequestration is the process by which atmospheric carbon dioxide is taken up and stored as carbon in biomass and soils. Our impressive panel of presenters will discuss this as it relates to forests and how carbon sequestration could possibly be incorporated in current and future management plans.
For this event, PCSWCD is partnering with Somerset County Soil and Water Conservation District and MOFGA's Low Impact Forestry (LIF) Program to bring together a stellar panel of presenters. Mike Richard works as a district forester for the Maine Forest Service (MFS) in Oxford County and will lead the discussion and provide an understanding about carbon sequestration in our forests. Jereme Frank joined the Maine Forest Service as State Biometrician in March 2019. Prior to working with MFS, he worked at the University of Maine as a research assistant developing models to predict biomass and carbon in standing trees. Frank will lead participants through a variety of ways to measure and conceptualize carbon being sequestered in a variety of woods types. Andy Shultz is the Landowner Outreach Forester for the Maine Forest Service and helps administer MFS's  Be Woods Wise™ Program. Shultz and Richard will lead the group discussion about managing your land with carbon sequestration in mind. Maine State Soil Scientist David Rocque will also be on hand to provide soil profile comparisons, which will add to our understanding of these concepts.
Carbon Conversation is designed for landowners seeking to understand and potentially apply the concepts of carbon sequestration. If you are interested in learning more about carbon sequestration in forests, the event will provide very interesting and useful information. The event will also offer a chance to ask questions to a group of professionals. To join us, please register by emailing the PCSWCD at info@piscataquisswcd.org. For more information, please visit our website – www.piscataquisswcd.org.