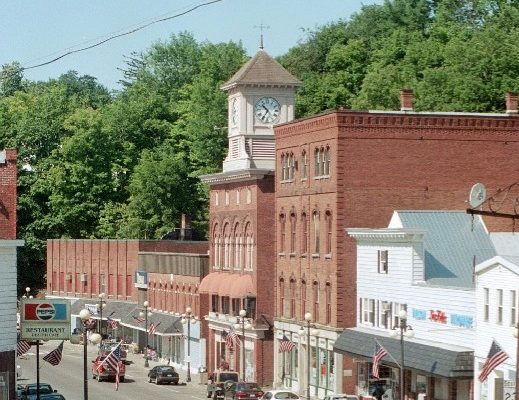 New opportunities for people in Dexter
Imagine walking to town in Dexter on Main, Water or Spring streets on a lovely spring, summer or fall day and having a nice bench on which to rest yourself along the way. For those who are a little older or less physically capable, the resting bench might make independent access to resources and activities within the town all the more possible.
Imagine improved seating at the Eleanor Ronco Park where you could enjoy the peaceful healing found by sitting on the shores of Lake Wassookeag. At Wayside Park new benches will be available for those wanting to enjoy Dexter's weekly summer concerts and, perhaps, a Pop-Up University activity class. Outside is the place to be in good weather.
Imagine older people participating in pleasure-filled activities designed to improve knowledge as well as physical and psychological well-being taught by skilled instructors. Those activities are part of Dexter Age-Friendly's Pop-Up University. 
Enter funds from AARP's Community Challenge Grant! AARP awarded a generous $4,100 to the Dexter Age-Friendly Committee to allow all of these imagined projects to become a reality. This is a highly competitive national program grant with just eight Age-Friendly Communities selected throughout the country.  AARP   "Quick-action" grants are available to help make communities more livable for people of all ages.  Dexter Age-Friendly is grateful and delighted to have been chosen out of 2,800 applications because of its "exciting and innovative" characteristics, according to the grant committee.
The benches are expected to be installed in the coming weeks.  Watch the media, the Dexter town website and Facebook for news of the installations with accompanying photos.
The Pop-Up University classes will occur sometime in the future and be conducted under CDC guidelines. Keep watching the Dexter town website, newspapers, Facebook, the electronic bulletin board at the police station and posters for event information.  The classes promise to be meaningful and fun.
Jean Jacobs, director of Human Services in Dexter noted, "This grant will improve the ability to remain independent and safe by providing rest areas while accessing resources or exercising."
To learn about the AARP Network of Age-Friendly States and Communities, view AARP's new livable communities' interactive map at aarp.org/livablemap.  To find more information on all of this year's grantees and their projects, go to AARP.org/CommunityChallenge.
As we continue to live and move through this pandemic period, we all have a little bit more to look forward to thanks to the generosity of AARP.