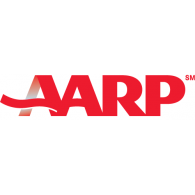 AARP awards grant to Dexter Age-Friendly Committee   
AARP announced that eight Maine organizations will receive 2020 Community Challenge grants – part of the largest number of grantees to date with more than $2.4 million awarded among 184 organizations nationwide. Grantees will implement "quick-action" projects to create more livable communities across all 50 states, Washington, D.C., Puerto Rico and the U.S. Virgin Islands.
Among the eight recipients is the Dexter Age-Friendly Committee to create "Pop-Up Universities" to provide older adults with meaningful activities, and make improvements to increase seating at Wayside Park which will enable people with mobility challenges to navigate the park and enjoy public events.
The Community Challenge grant program is part of AARP's nationwide Livable Communities initiative which helps communities become great places to live for residents of all ages. Since 2012, 71 communities in Maine have joined AARP's Network of Age-Friendly States and Communities. In 2019, the State of Maine was designated an Age-Friendly State under the leadership of Gov. Janet Mills. 
"We are incredibly proud to partner with Maine grantees as they work to make immediate improvements in their communities, encourage promising ideas and jumpstart long-term change," said AARP Maine State Director Lori Parham. "Our goal at AARP Maine is to support the efforts of our state and our communities to be great places for people of all ages, backgrounds, and abilities. The coronavirus pandemic has only underscored the importance of this work."
View the full list of grantees and their project descriptions at www.aarp.org/communitychallenge and view an interactive map of all of the Community Challenge projects and AARP Maine's livable communities work at www.aarp.org/livable.