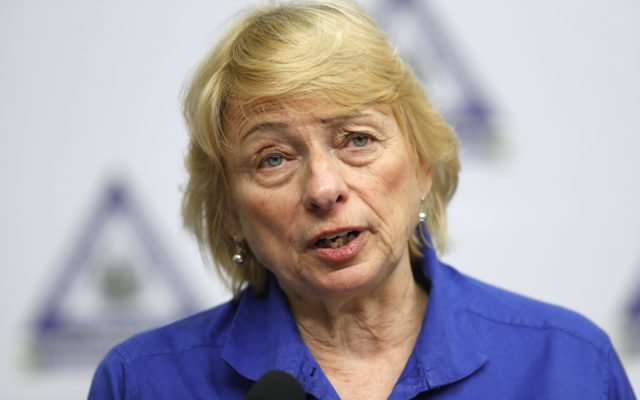 Janet Mills
Maine Gov. Janet Mills speaks at a news conference where she announced new plans for the stay-at-home order and other measures to help combat the coronavirus pandemic, Tuesday, April 28, 2020, in Augusta, Maine.(AP Photo/Robert F. Bukaty)
Maine eases 50-person limit on gatherings for outdoor spectator events
Gov. Janet Mills' administration has eased the state's 50-person limit on gatherings for outdoor spectator events, allowing up to 200 people to attend events such as athletic competitions and concerts with certain stipulations.
The Maine Department of Economic and Community Development updated its guidelines for outdoor spectator events on July 24.
Now, sporting events, concerts and theatrical performances may permit up to 200 people to attend as long as they're seated in separate areas with no more than 50 people each. 
Previously, the state capped all outdoor and indoor gatherings at 50 people. That 50-person limit still applies to all indoor gatherings and spectator events.
Under the new rules, each 50-person area must allow for six feet of space between household groups, and each 50-person area must be 14 feet away from the other 50-person areas, with physical barriers erected between each area. Each area must have access to separate restrooms and concession facilities to prevent intermingling, and each area must have its own entrance and exit, or staggered entrance and exit times.