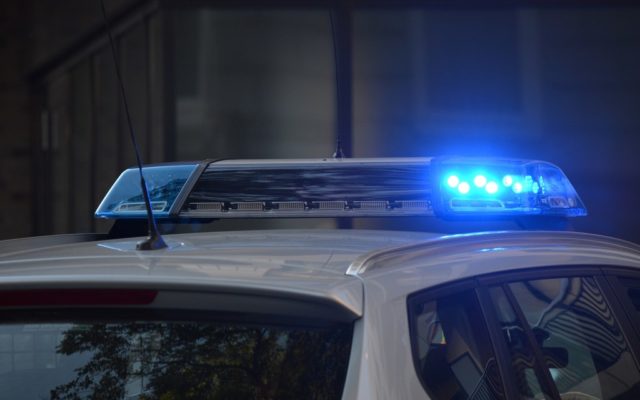 Emergency officials looking at study to address communications problems 
DOVER-FOXCROFT — The hilly and mountainous geography of Piscataquis County provides much of the region's natural beauty, but also creates communications issues for area fire and police departments and emergency medical personnel. Area fire chiefs are looking into a countywide study to find long-term solutions for the problems.
During a July 20 meeting of the Piscataquis County Commissioners, Piscataquis County Emergency Management Agency Director Tom Capraro said he discussed this with the region's fire chiefs during a recent meeting of their association. 
"They were looking at ways to fix communications in the county," Capraro said. "A lot of it is terrain and some of it is older systems. As more and more communication equipment is advancing, the more issues you see."
He said fire chiefs, members of departments, law enforcement officers and emergency medical personnel are looking at communications issues remedies, but want to make a thorough, coordinated effort. Capraro said these first responders are planning to attend the next commissioners meeting on Tuesday, Aug. 4  to ask that a study be commissioned to help determine what is needed, the associated costs and effective use of funds.
Capraro said a similar study was conducted nearly a decade prior. "It was more geared toward tower sites, equipment stuff," he said. "I think a new study would be best, we have new equipment. That was our recommendation."
"That is why I believe they will approach you on the 4th," the EMA director said. "Me, my past career, it's definitely a safety issue," he added, being a retired Providence, Rhode Island firefighter with tall buildings interfering with department radios.
"A lot of chiefs stressed we have got to do something the right way, not just throw bandaids at it," Capraro said.
"If we need to do something, we need to do it logically," Commissioners Chair Jim White. "Everyone needs to be aware this isn't something that's going to be fixed in six months."
Mentioning hypothetical dollar amounts off the cuff White said, "Instead of spending $200,000 10 times I would rather spend half a million once to do it right and last 25 years.
"The PPE requests are starting to slow down, for the hospitals and nursing centers," Capraro reported. "We are still getting requests from towns."
He said the town of Dover-Foxcroft was recently awarded an approximate $255,000 Keep Maine Healthy COVID-19 Awareness Campaign grant to be split between the municipality and eligible partners within Piscataquis County for equipment and programs to take steps to mitigate the spread of COVID-19 during this year's tourist season.
"We are kind of administering that with Dover-Foxcroft," Capraro said. "(Deputy Director Deb Hamlin) came up with a form, people can request from that."
County Manager Michael Williams reported pre-paving work on the Elliotsville Road — earlier in the month a $21,000 bid made by THA Logging and Excavation, Inc. of Monson was approved — should be done by Aug. 1.
"(County Consultant Roger Picard of Pavement Management Services in Abbot, ) said the paving should be done the week of Aug. 3," Williams said.
This work was awarded to Wellman Paving of Winterport with its low gross bid of  $405,686. The county's portion of the Wellman Paving bid is $109,866 with the work being combined with projects elsewhere in the state. This practice has been utilized in years past to reduce costs for all parties, such as through a lower price per ton of asphalt at a bulk rate.
Williams said Sheriff Bob Young is working on the design and placement of a 2- by 2-foot bronze plaque for the new patrol and investigations office on Hudson in Guilford to permanently thank the Maine Highlands Federal Credit Union for its $145,000 donation to cover the property purchase costs. Williams said the day of the commissioners meeting Chief Deputy Todd Lyford was scheduled to meet with the sign company to determine the most visible location for the plaque.