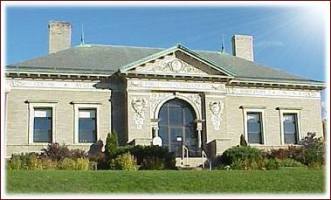 Abbott Memorial LIbrary
The Abbott Memorial Library in Dexter
Dexter library to reopen full time in August
DEXTER — Starting Saturday, Aug. 1 the Abbott Memorial Library in Dexter will return to full time hours with the following changes: Tuesday, Thursday, Wednesday and Friday 9:30 a.m. to 6 p.m. and Saturday 9:30 a.m. to 2:30 p.m.  Only 10 people will be allowed inside at once and only for 30 minutes per visit. The use of face masks is recommended. No public restroom will be available.
A limited number of public computers will be available. Disinfectant wipes and hand sanitizer will be provided for computer users.  
Small groups wishing to use the meeting room should contact the library at 207-924-7292.