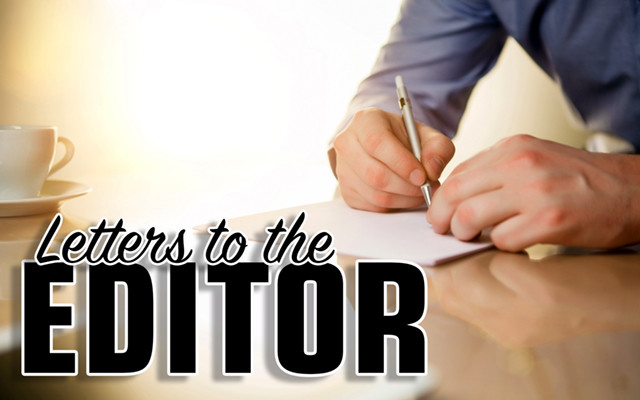 LettersToTheEditor-640×400
Ward for county commissioner  
To the Editor;
County Commissioner is not about the party, it's about results. 
"All politics are local" and they very much should be. Tip O'Neill was accurate with his observation; campaigns and candidates depend on local support. Too often, our elected officials lose touch with their constituents. More importantly, they lose touch with the issues facing and impacting our local communities.
If we were to meet on the street, I would guess that you would quickly label me a Democrat.  You would most likely make assumptions as to the issues I support, my beliefs and the candidates I throw my support behind. You might be surprised. 
I support candidates from both of our parties and those who identify as unenrolled. For me, it is less about the letter next to their name and more about their commitment to the communities they serve. I want someone who is willing to work with all parties, identifying solutions to the problems facing our local communities; not someone who is mired in partisan politics and quickly dismisses a winning idea from the opposing party, solely on principle. I want this individual to be resourceful and leave no stone unturned when it comes to finding ways to leverage every tax dollar for the betterment of our community (supporting much needed infrastructure investments, rebuilding our roads and providing for continued expansion of broadband).  
I support candidates who understand the balance between growth potential and maintaining our "sense of place." The ability to broaden our tax base, help foster a diversification of industries and create a pathway for success of our local businesses through meaningful regulation balanced with the right amount of committed resources.  
These are some of the major reasons why I support Jenny Ward for county commissioner. I know Jenny and I've worked with Jenny for many years. I have witnessed her passion and commitment to our region, and her desire to see our local economy grow. Jenny is open to bringing all parties around the table, with the common goal of moving our county forward; it does not matter if it is a Democrat, Republican or Independent solution; all that matters is that it moves our county forward. Jenny believes in collaborative leadership and finding common-sense solutions.  
Piscataquis County needs a change; we need leadership able to recognize the importance in investing in our communities, all the while providing prudent oversight of taxpayer dollars. We need someone who is willing to bring all parties to the table, chart a course moving our county forward and be responsible to the taxpayers of Piscataquis County. Jenny Ward is that person. I encourage you to join me in supporting Jenny in her bid to serve as District 3 county commissioner for Piscataquis County.  
Christopher Winstead
Greenville