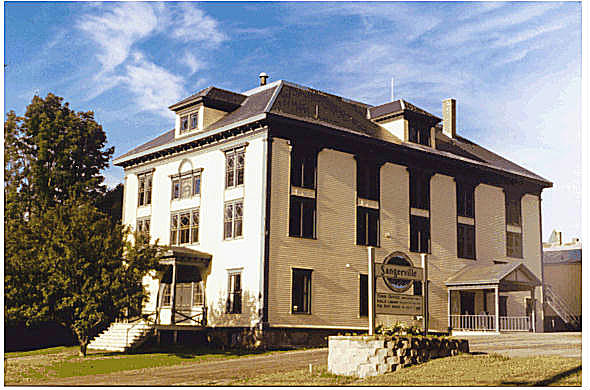 sanger1
Sangerville Public Library
Sangerville Public Library offers curbside pickup 
SANGERVILLE — Staff at the Sangerville Public Library are excited to offer curbside pickup  Here is how it works:
Contact us (see below) to request to borrow an item. 
We will let you know by telephone once your item is available to be picked up.
Orders will be available at the side door to the library, individually bagged and labeled with the borrower's initials.  This side door is located in the driveway alongside the firehouse.
Pickup hours will be 12-5 p.m. on Monday, Tuesday and Thursday and 11 a.m. to 4 p.m. on Friday.  
You will not be allowed to enter the library.
Returned books can be put in the drop box which is near the front door of the building.
You can call or email with your request. If you prefer, you may contact the librarian to do the browsing for you.
Please note that inter-library loans are not available at this time. Only items held in our own collection are available for borrowing.
Contact the library at 207-876-3491 or ljsteeg@msln.net.