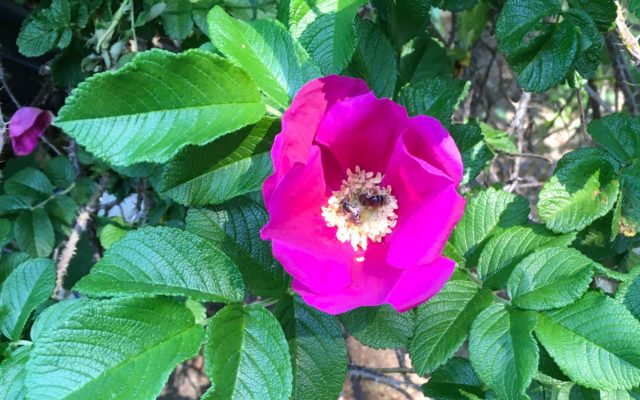 PO-gardenclubcancel-26-20
Photo courtesy of Victoria Eastman NO SUMMER FAIR -- The Milo Garden Club will not be holding its annual Summer Fair and Plant Sale this year. Club activities will resume in September.
Milo Garden Club cancels Summer Fair and Plant Sale
MILO — Without a full meeting since March, Milo Garden Club members quietly waited at home plotting their next gardening moves. For many, planting perennials and pretty annuals was the light at the end of their pandemic tunnel. Monthly, members waited patiently for state confirmation allowing the group to meet again. It was like waiting for spring sprouts to appear.
On June 9 the Milo Garden Club was finally able to meet, it was their last meeting of the 2019-20 year. Seventeen members were able to attend. They were properly socially distanced and masked and thrilled to see friends again.
The original agenda included recognition of the club's 90th birthday. This was postponed until the September meeting. Instead the club learned disappointing news. The annual Summer Fair and Plant Sale will not be held this year.
"This was an incredibly difficult decision to make. There were so many factors to consider," explained members of the Milo Garden Club Advisory Board. Because the Summer Fair is a major fundraiser which enables the club to donate to 14 organizations and charities, members will discuss fundraising ideas in September.
Milo Garden Club will begin its  2020-21 year on Sept. 8. Watch for notices in the local paper and please consider them an invitation to join. For more information, please call Victoria at 207-943-2400.