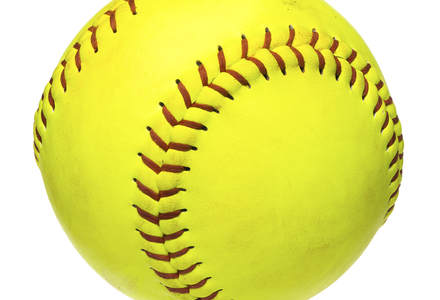 Softball
Softball ball isolated on white background
PVC all-academic honors 
Despite a lack of a season, a number of high school seniors from across the region received all-academic recognition from the Penobscot Valley Conference. The honorees are:
Boys track and field — Dexter: Ryan Boisvert, Penquis: Aiden Boyce and Foxcroft Academy: Hunter Clarke and Jacob Raynes.
Girls track and field — Dexter: Erin Bache, Penquis: Sydney Fowles and Greeneville: Bianca Breton and Abbygail McDonough.
Boys tennis — Foxcroft Academy: Kearson Sutton.
Girls tennis — PCHS: Madelynn Crosby and Foxcroft Academy: Olivia Wesley and Cheyanne Skomars.
Baseball — PCHS: Wayne Haley, Dexter: Nathan Richards, Haedyn Guenther, Gage Stone and Logan Perkins, Penquis: Camron Bailey, Foxcroft Academy: Ethan Curtis and Greenville: Noah Bilodeau, Christopher Caiazzo, Adam Ethier, Camden Harmon, Samuel Lane and Jack Morehouse.
Softball — PCHS: Macee Pearl and Olivia Riitano, Dexter: Cloe Mountain, Caitlyh Hardy and Regan McNally, Penquis: Sydney Fowles, Jessica Gervais and Macee Grant, Foxcroft Academy: Natalie Robinson, Olivia Johnson, Jenna Anderson and Karis Dankert and Greenville: Bianca Breton, Tiegan Murray, Morgan Noyes, Aleya Pelletier, Halle Pelletier and Jessica Pomerleau.