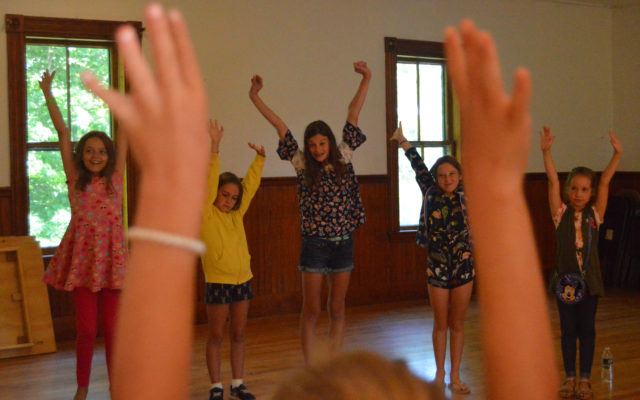 Registration open for Center Theatre Drama Camp    
The Center Theatre announced this week that registration is now open for the summer drama camp program. The camp, which brings kids of all ages and backgrounds together for a two-week day camp program, is the Theatre's longest running program. Because of the COVID 19 pandemic and necessary precautions to ensure the safety of campers and staff, Patrick Myers, the executive director of the Center Theatre, said that there would be some significant differences for this year's camps.
"We're offering three sessions of drama camp this year," he said. "One session in Monson and two in Dover at the East Sangerville Grange. Each session will be limited to 10 campers. This is about half of our usual attendance."
Campers will also have to be at least 8 years old and Maine residents. There will also, unfortunately, not be a large public performance for any of the drama camp sessions." All the changes to drama camp as well as other details can be found at the Center Theatre's website, centertheatre.org. 
Even with the reduced attendance at each session, Myers said the Theatre is still offering two scholarships at each session for families with financial need. The Theatre has received funding from the Dover-Foxcroft Kiwanis and Maine Highlands Federal Credit Union to support scholarships this year. Anyone else wishing to make a donation to support Drama Camp scholarships can make a donation at the Theatre's website, send a check to the Theatre at 20 East Main St. in Dover-Foxcroft or call the Theatre during regular business hours at 207-564-8943. Registration for the camp is $275 with multiple kids at the same camp session receiving a discount of $25 each.  
For more information on the drama camp or any of the Center Theatre's programs visit the Center Theatre's website at centertheatre.org or call the Theatre at 207-564-8943. The Center Theatre is a 501(c)3 non-profit with a mission to make arts, education and entertainment accessible to our rural communities to engage and inspire.