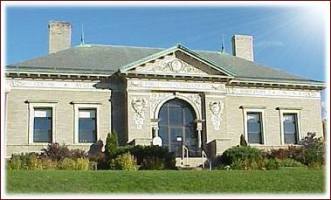 Abbott Memorial LIbrary
The Abbott Memorial Library in Dexter
Dexter library re-opens with limited hours   
DEXTER — The Abbott Memorial Library has reopened with limited hours: 11 a.m. to 3 p.m. Tuesday and Thursday, 1-5 p.m. Wednesday and Friday and 9 a.m. to 2 p.m. on Saturday.
We ask that patrons come in browse quickly for material and leave the building without loitering. No computer use allowed, no reading or bathroom use. Only eight people allowed in at one time — please wear a mask.
If you don't feel comfortable coming in, we'll be happy to find books and/or movies for you. Please call with your request. We can only supply items that we own in our collection. We'll check them out to you and leave them in the front entry way for you to pick up at your convenience. For more information, call 207-924-7292.