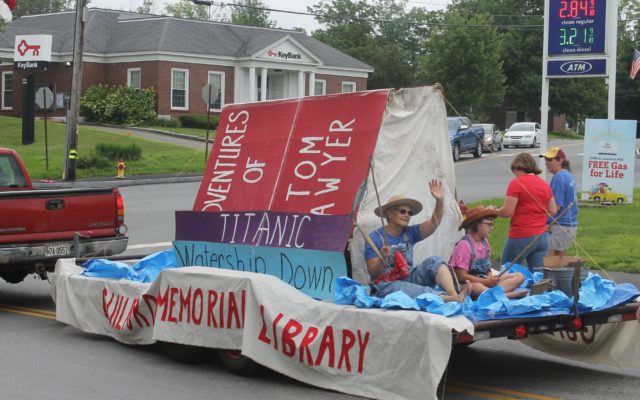 PO-riverlibrary-31-18
Observer file photo/Stuart Hedstrom TALES OF THE WATER -- A mid-morning parade from outer Elm Street to the downtown athletic field helps celebrate Guilford's annual Piscataquis River Festival. In 2018 the theme was "Up the Creek" and the float for the Guilford Memorial Library featured some famous titles involving watercraft. The 2020 festival has been canceled.
Piscataquis River Festival canceled
GUILFORD — The 2020 Piscataquis River Festival, which was scheduled for Saturday, July 25, will not be happening.
According to a post on the festival Facebook page, "Due to the restrictions imposed by the Governor's 'Stay Safe' protocols on groups over 50 persons as well as the lingering fears of the many folks who will avoid large gatherings even after the ban is lifted, the committee believes it to be in the best interest of all involved to cancel this year's event. If the rules changed, we believe the crowd size would be significantly reduced."
The post said appropriate notices will go out to the faithful vendors and sponsors and "thanks to all who have shown interest, support and particularly those that have worked on our River Festivals. See you in 2021."