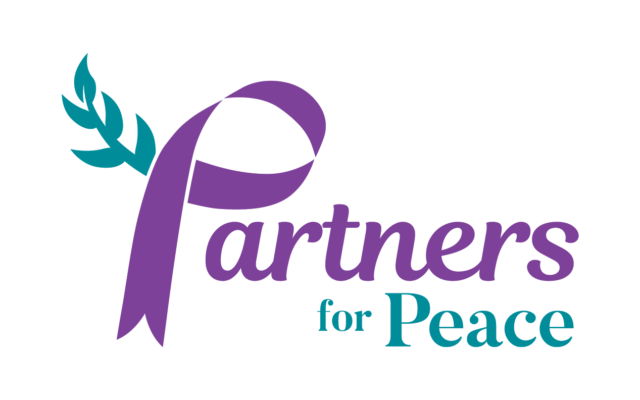 Bar association art contest winner donates cash prize to Partners for Peace
BANGOR — Tong "Edward" Wu, a John Bapst Memorial High School junior who recently won first place in the 2020 Penobscot County Bar Association (PCBA) Law Day Contest for his artwork commemorating the women's rights movement, has donated his $500 cash prize to Partners for Peace — a Maine organization focused on assisting members of the community affected by domestic abuse.
After the bar association announced the contest winners earlier this month, Wu requested that the association direct his cash prize to a charitable organization that advocates for women. This year's contest invited students to consider the women's suffrage movement through the lens of today's state of politics and the law.
"The whole point of this contest," he said, "is to have a call on supporting women's rights. Therefore, rather than buying more clothes or snacks, it is better to give this money to people who are in need. Also, the first place is a great honor for me and I earned it by drawing women's rights movement. So, I would like to give the cash prize to women's organizations as a return."
Wu, a 17-year-old from Shanghai, China, "chose to present the history of the women's movement by depicting women in different eras," he said. "There is a little detail in the drawing, . . . the worms. They are eating the plants and flowers, indicating there are still problems not solved yet."
Amanda Cost, facilitative director for Partners for Peace, expressed gratitude on behalf of the organization. "We are honored that Tong Wu chose to donate his winnings to Partners for Peace," she said. "We want to thank him for supporting our work to address domestic abuse in Penobscot and Piscataquis counties. His kind gesture has filled our hearts and leaves us with a sense of hope for the future."
The president of the PCBA board, local attorney Christopher Largay, shared his gratitude, as well. "The board [of the PCBA] was moved and impressed that Mr. Wu chose to make this generous and heartfelt donation to Partners for Peace," said Largay. "His kindness shows that he truly embraced this year's theme, and we wish him the very best in what clearly is a bright future ahead of him."
Melissa Burns, the John Bapst teacher who sponsored Wu in the contest, praised Wu's talent and generosity. "Edward is an incredibly motivated and talented young artist," she said. "He is not afraid to seek out advice . . . nor is he afraid to take risks in his work. It's an honor to work with him on a daily basis, and I'm so proud of his efforts to enter contests like this for the experience. The fact he is paying it forward and giving his prize to Partners for Peace speaks volumes for the gracious heart he has toward others."
Wu plans to take advanced placement art and pottery classes next year, and he hopes to study architecture in college.
The bar association holds the Law Day Contest each year for Penobscot County high school students to commemorate Law Day, established in 1958 by President Dwight Eisenhower to recognize the nation's commitment to the rule of law. This year's theme, chosen by the American Bar Association for similar art and essay contests around the nation, was "Your Vote, Your Voice, Our Democracy: The 19th Amendment at 100," and invited young scholars to consider the "transformative constitutional amendment that guaranteed the right of citizens to vote would not be denied or abridged by the United States or any state on account of sex."
The association will release application packets for the 2021 contest in December.
The Penobscot County Bar Association was founded in 1904 as a means of bridging the gap between Penobscot County's legal community and the community at large. The association has been integral in establishing what is considered by many as the most cordial and communal bars in the state. The organization donates time, money, and resources to charitable and educational causes within the county and provides continuing legal education to the legal community. For information about the PCBA or to request an application packet for the 2021 contest, contact PCBA board member Tracy Collins at 207-992-2264 or tcollins@rudmanwinchell.com.