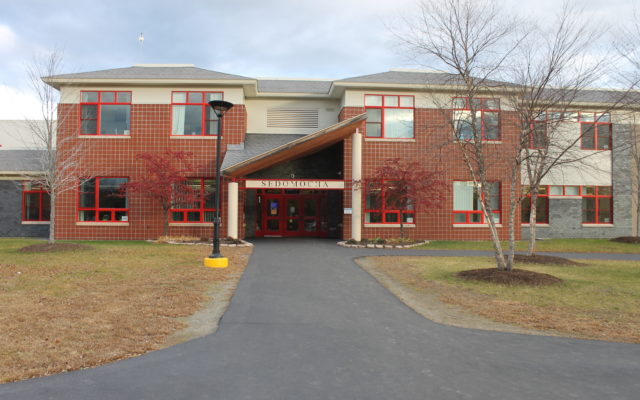 IMG_4585
The SeDoMoCha School in Dover-Foxcroft
RSU 68 school board approves $11.97M 2021 budget  
DOVER-FOXCROFT —  The RSU 68 school board approved a proposed budget totaling  $11,970,877 for the 2020-21 academic year, during a May 12 meeting at the SeDoMoCha School streamed live via YouTube. The directors also scheduled the annual district budget meeting for Tuesday, June 23.
Superintendent Stacy Shorey said the approximate $11.97 million figure represents a small increase from the current school year, 1.58 percent from the 2019-20 budget of $11,784,238.
"The bottom line is a near 0 percent increase to taxes," she said. The combined assessment for the four district communities is up by $2,254 (0.03 %) from 2019-20 to a figure of $4,706,937. Based on community valuations, two towns would have decreases in local assessments and the other two would see increases — all within 1.5% of the current assessments.
This breaks down to a figure of $2,812,069 for Dover-Foxcroft, 0.28% less; $626,236 for Charleston, a decrease of 1.04%; $584,769 for Monson, an increase of 1.2%; and a sum of $682,862 for Sebec, 1.31% more then for the current year.
"The next board meeting is June 9, which is a change in the calendar, the budget meeting is Tuesday, June 23 and then the vote will be July 14," Shorey said.
The budget approved across the various articles at the June 23 meeting will then be moved to a referendum vote in the four RSU 68 communities on Tuesday, July 14, the date of the Maine primary.
In other business, the board authorized Shorey to enter into a contract with Carolyn Haskell as director of the Piscataquis Valley Adult Education Cooperative (PVAEC) for the next academic year with a $65,000 salary. The PVAEC budget is split proportionally among the four member school districts.
"She is from Belfast and that's where she has been teaching adult ed," Shorey said, as Haskell has been program coordinator for Belfast Adult Education. "She has lots of experience and really has a passion for adult learning."
In his report SeDoMoCha School Principal Adam Gudroe said, "It's hard to believe we've been in remote learning since the middle of March and we've got less than a month to go." He said the week before the school board meeting was Teacher Appreciation Week and he really wants to again thank all staff for everything they have done during the COVID-19 pandemic.
"Hopefully there is a return next fall, in some capacity, to onsite learning," he added.
"With our eighth-graders what we are trying to do is some sort of closure activity, a ceremony," the principal said. "It looks like more and more a drive-thru ceremony. He said this recognition may be held on the evening of Wednesday, June 3 with more details to be announced.
"We are starting to think really hard about opening in the fall, I have a plan I will share with you at the next board meeting," Shorey said. She said three options are being considered for the start of 2020-21 classes, having everyone back in the building, continuing with full remote learning or a hybrid of both methods of instruction.
"We have been told that decision will come from the Governor," Shorey said about what learning in Maine schools will look like come September. "I'm still waiting to hear on summer school," she added.