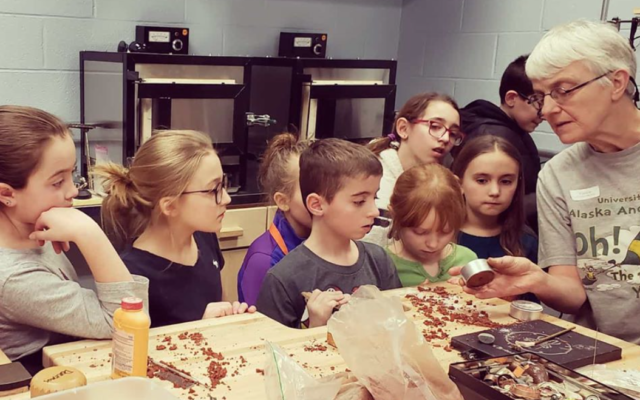 PO-monsonartsdoremus-13-20
Photo courtesy of Monson Arts METAL WORK -- Metals artist Sarah Doremus of Deer Isle works with SeDoMoCha Middle School students. Doremus came to the Dover-Foxcroft school through a sponsorship by Monson Arts.
Monson Arts brings artists into the classroom 
MONSON — As part of its ongoing development of programs with area schools, Monson Arts sponsored two visiting artists in classrooms during the month of February. The first was metals artist Sarah Doremus from Deer Isle who worked with art teacher Bobbi Tardif's students at SeDoMoCha Middle School in Dover-Foxcroft for five days throughout the month.
At the Greenville Consolidated School, Sara Falcone from MIT's Center for Bits and Atoms came to work with science teacher Isaac Crabtree's engineering students on projects using 3D printers. While in the area, Falcone also spoke about her work to students in Dover-Foxcroft and Jackman.