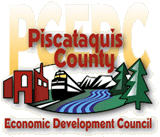 County-wide discussion on workforce challenges and opportunities Dec. 4 in Monson
MONSON — As we travel throughout the county speaking with business owners, the Piscataquis County Economic Development Council (PCEDC), hears about challenges facing local employers regarding workforce needs.
PCEDC is pleased to host a panel discussion and community conversation on Tuesday, Dec. 4, regarding challenges facing our workforce, resources for workforce development and training, and opportunities to assist residents and local business owners.
Panel participants include representatives from the Maine Office of Tourism, Eastern Maine Community College, Live and Work in Maine, the Maine Tourism Association, and Eastern Maine Development Corporation. We look forward to hearing about exciting programs, designed to help with local workforce needs.
"The residents of Piscataquis County, are one of our greatest assets. This is our opportunity to start a discussion regarding the needs of our businesses and local residents, relating to workforce engagement and participation. PCEDC is excited to host a community conversation, hear from the experts, and help identify opportunities in better preparing our workforce," said Christopher Winstead, PCEDC executive director.
Please join us at the Monson Arts Center, located on Main Street, from 3-5 p.m. on Tuesday, Dec. 4 On the off chance of inclement weather, we have a snow date scheduled for Wednesday, Dec. 5 for the same time.
This event is free and open to the public. We are encouraging RSVPS, please visit our website at www.pcedc.org, and click on the link to register.
For more information, please contact Winstead at 564-3638 or christopher.winstead@pcedc.org.