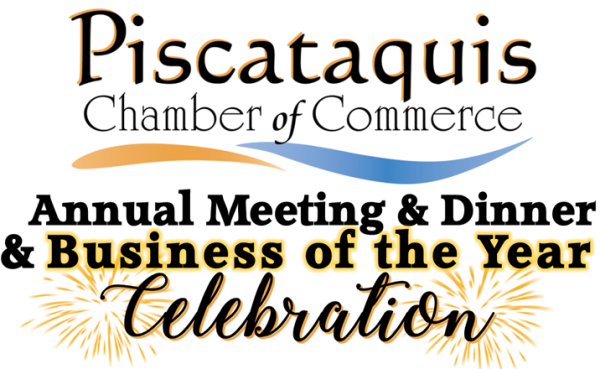 Gordon Contracting named county's Business of the Year
DOVER-FOXCROFT — On Thursday, Oct. 18 from 5:30-8 p.m. the Piscataquis Chamber of Commerce will hold its annual meeting and Business of the Year celebration at The Commons at Central Hall. The chamber's board of directors is pleased to announce that this year's Business of the Year recipient is Gordon Contracting of Sangerville.
Each year, the Piscataquis Chamber of Commerce asks for nominations throughout the region from Chamber members and residents. These nominations are then filtered through specific criteria; the organization must exist for two years or longer, be an active member of the chamber, demonstrate business excellence through continued growth, leadership, innovation and creativity, provide a healthy and safe work environment for its employees, and contribute to the well-being of the community in which it resides to be considered for Business of the Year. Annually, nominations flood in as individuals recognize their favorite businesses and express their appreciation.
"We have so many outstanding businesses within the borders of our county," boasts Denise Buzzelli, executive director, "many of which have been recognized at state, regional, and even national levels because of their reputation for business excellence, superior products or services, and community involvement; this makes it a difficult task to choose our winner each year."
She continues, "nominations come from employees who love their bosses, community members who have established meaningful relationships with their local business owners, and even business owners who admire the work ethic and collaboration they see in other business owners. From a chamber perspective, all of those reasons are important, but to make our final decision." Buzzelli explains, "we must also consider other important factors. Has this business given back in some way to their local community? Has our economy been impacted through existence of this company, either through innovation or job creation? Does this company appear to be truly invested in the county and its future; and if so, how?"
Reading through the comments made it obvious that this year's nominees were sincerely loved and appreciated by their patrons and employees alike. Community-minded organizations such as Charlotte White, Mayo Regional Hospital, and Rowell's Garage were nominated. Local favorites such as the Lakeshore House in Monson and Bear Point Marina and Campground of Bowerbank also received wonderful feedback. One of the chambers newest members, Sweet Lou's Barber Shop, received overwhelming support from local residents, naming it their favorite new business, citing that owner Andrew Hutchins' personality, amazing service, and nostalgic shop make it a fabulous addition to down-town Dover-Foxcroft.
But ultimately, it was Gordon Contracting of Sangerville that received the greatest number of votes and board support for having the most significant overall impact on Piscataquis County in 2018.
Most recently Gordon Contracting received a great deal of recognition for their work at the Derby Railyard and the partnership with Central Maine and Quebec Railway (CMQR), who reported how impressed they were with Gordon Contracting's quality of work, calling it "second-to-none" and describing them as "an organization with professionals of the highest standard."
This multi-million-dollar project was a very visible one and a very successful one, which changed the face of Derby forever and has already had a profound economic impact in the region through the local sourcing of project materials and man power during the project and meaningful job creation after its completion. This phase of Derby's redevelopment required clean-up dollars and millions in investment from CMQR, and though Gordon Contracting was hired by CMQR for the project, the company's owner Brian Howard quietly contributed time above and beyond what he was compensated for.
Howard who is described by those who know him as humble and generous, has become one of the most respected general contractors in Piscataquis County — revered by his family and friends, his employees, his partners and sub-contractors, and charity organizations throughout the county who have experienced his generosity first hand, as he gives back a minimum of 10 percent of company profits annually. The company website paints a clear picture of Howard's desire and commitment to serve his community by hiring local, to serve by faith, which means putting their best work forward regardless of the cost to the company, and to serve by giving, not just by giving back financially, but by giving their time. "We coach, teach, and mentor through community churches, organizations, and nonprofits" the website states, "we give our time to our neighbors and lend a hand whenever a hand is needed … our faith and our work have proven to provide us with long-lasting relationships that stand the test of time long after the projects are complete."
Dinner will be served on Oct. 18, with cash bar available. This event is open to the public. An RSVP required through digital registration on the Chamber's Facebook page, website at piscataquischamber.com, or calling 564-7533 by Oct. 15.