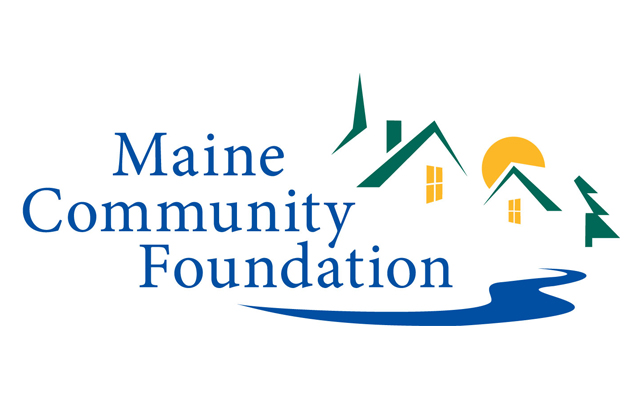 Maine Community Foundation
Helping Hands receives Maine Community Foundation award for early childhood planning
DOVER-FOXCROFT — In partnership with the United Way of Northeastern Maine, Helping Hands with Heart (HHH) has received one of six Early Childhood Community Planning Grants in the amount of $25,000 from The Maine Community Foundation. These funds will support a rigorous study of the region's age 0-5 population, map community resources, identify barriers to early childhood education and develop local solutions intended to help communities ensure their youngest children are ready to learn and thrive when they begin school. This initiative is part of the foundation's strategic priority that all Maine children receive a healthy start in early childhood. Contributing partners to this program include the John T. Gorman Foundation and Michael and Denise Dubyak.
This study is part of the Maine Highlands Investment Partnership, initiated by HHH, focusing on workforce development, youth aspirations, youth and the barriers to successful employment in the towns served by five area school districts: SAD 4, RSU 68, SAD 41, SAD 46 and the Greenville Consolidated School.
In making this announcement, HHH Co-Chairperson Sue Mackey Andrews noted that "Having safe and affordable child care is important for all parents of young children in today's world. Early childhood care and education opportunities are essential in helping parents to participate in education and training, as well as ensuring that they have high quality environments for their children while they are working. For our area schools and businesses, high quality early care and education programs help to support parents to support their child's development in both academics and social emotional skill development. These programs often have a parent support component, providing important parent education about child development and behavior management that helps to support their success as their child's first teacher."
In addition to rigorous data collection and analysis, this topic will be included in the series of activities designed to learn more about area challenges in recruitment/retention of employees as well as to identify the challenges faced by area youth and young adults to their long-term aspirations about career and job choices, employment and civic involvement. Business leaders, youth, parents and community members will be invited to participate in a series of listening sessions and surveys designed to identify barriers and solutions to workforce readiness and youth engagement, including challenges in child care and early education opportunities.
Helping Hands with Heart (HHH) was formed in 1996 and is a cross-sector coalition with more than 50 members advocating for the needs of all area residents. HHH promotes the effective utilization of resources and works to increase capacity building, supports community development, advances life skills training through coaching, and promotes advance knowledge through teaching and learning.
United Way of Eastern Maine is a non-profit 501(c)3 organization based in Bangor since 1937. UWEM has been mobilizing the caring power of people and communities throughout Hancock, Penobscot, Piscataquis, Waldo and Washington counties to provide essential services and identify solutions, aimed at the root causes of the community's most pressing needs, to create lasting change. UWEM is focused on improving education, income and health for all; helping tens of thousands of people access to basic services in times of crisis while engaging hundreds of individuals and organizations to improve our communities and make them stronger.
A statewide organization with offices in Ellsworth, Portland, Dover-Foxcroft and Mars Hill, the Maine Community Foundation works with donors and other partners to improve the quality of life for all Maine people. For more information, visit www.mainecf.org or call 1-877-700-6800.
For more information, please contact Mackey Andrews at hhhpiscataquis@gmail.com or call 564-7835.