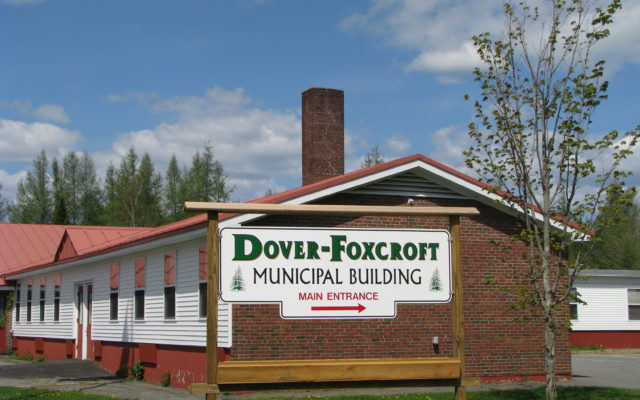 Morton Avenue
The Morton Avenue Municipal Building in Dover-Foxcroft
Special town meeting corrects clerical error in RSU 68 budget
DOVER-FOXCROFT — In the spring a near $11.6 million RSU 68 budget was approved across the four district towns with the respective annual meeting and referendum. After the two votes district officials noticed a clerical error in one article from the district budget meeting that needed to be corrected — the near $11.6 million total was not affected nor were the assessments for Charleston, Dover-Foxcroft, Monson and Sebec.
During a special town meeting on Aug 27 prior to a select meeting, the clerical error was fixed.
"It is a little deceiving, it sounds like we are asking for additional money," RSU 68 Superintendent Stacy Shorey said. "We are not asking for additional money."
The warrant article asked if the town of Dover-Foxcroft will pay $80,376.38 to RSU 68 for the 2018-19 school budget in addition to the RSU's corrected assessment of the community, provided that the other three district towns pay the respective shares of the funding shortfall.
At the May district budget meeting the article asking residents to approve nearly $303,700 in local additional funds listed a sum of $173,460 in place of the $303,676 figure. The RSU 68 budget exceeds the state's Essential Programs and Services funding model by $173,460 and this number appeared twice in the article — incorrectly in the first instance and then in the correct place.
"Really what we are asking you is to correct a clerical error we had in the budget," Shorey said.
"All the other towns passed it, so this is the last one thank you," she said after the affirmative vote on Aug. 27.
In other business, the selectmen approved a street light lease. The board approved a quote from Municipal Leasing Consultants for $342,000 payable over 10 years for a $41,413 annual payment at an interest rate of 3.64 percent.
Town Manager Jack Clukey said during a recent meeting RealTerm Energy officials referred the board to Municipal Leasing Consultants. Clukey said two other companies were checked, and one does not offer leases for this type of project and the other quote had a higher interest rate.
The selectmen also approved the donation of a fire department ambulance to Mayo Regional Hospital Emergency Medical Services (EMS).
"I think everyone will remember from a few years ago, the town received a donation from a local business of a former ambulance that was used by the fire department as a small rescue-type vehicle," Clukey said. "We really haven't used it, the small brush truck has really replaced it."
The fire department has been housing the vehicle at a hospital garage and "they could bring that back into service as an ambulance," Clukey said.
"We would be able to have this ambulance refurbished and remounted in the future," Mayo Regional Hospital Director of EMS Brian Mullis and hospital President & CEO Marie Vienneau wrote in a letter to Clukey. "So, in addition to its usefulness as a spare ambulance it could be remounted and become a new ambulance in the future providing Mayo Regional Hospital with a possible savings of twenty thousand dollars versus the purchase of a completely new ambulance."
Select Chair Elwood Edgerly asked if the business donor had any restrictions that could prevent the ambulance from being given to the hospital, and Clukey said there are no such limitations.
In his report, Clukey wrote that this season's paving work has been completed on schedule. He said public works has been adding gravel to shoulders to finalize the project. The department has also put up the winter sand is working to complete gravel road work next month.
The town manager reported that in September and October he is hoping to have Shorey and Foxcroft Academy Head of School Arnold Shorey both attend meetings for educational updates. Clukey said he is also hoping to schedule a session with Vienneau for an update on a Mayo Regional Hospital collaboration with Eastern Maine Healthcare Systems (EMHS).