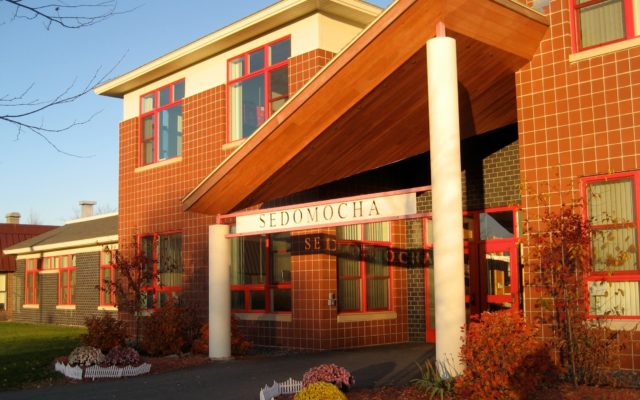 Copy of sedo
The SeDoMoCha School of Dover-Foxcroft
RSU 68 officials look to correct clerical error in school budget
DOVER-FOXCROFT — In May and June a near $11.6 million RSU 68 was approved across the four district towns with the respective annual meeting and referendum. After the two votes, district officials noticed a clerical error in one article from the district budget meeting and this mistake will now need to be corrected.
The near $11.6 million total was not affected nor were the assessments for Charleston, Dover-Foxcroft, Monson and Sebec.
"I have been now to all four towns to talk to them about the warrant language for the clerical error in our budget," Superintendent Stacy Shorey said during an Aug. 14 school board meeting.
The article asking residents to approve nearly $303,700 in local additional funds listed a sum of $173,460 in place of the $303,700 figure. The RSU 68 budget exceeds the state's Essential Programs and Services funding model by $173,460 and this number appeared twice in the article — incorrectly in the first instance and then in the correct place.
Shorey said the evening before she spoke at the Sebec annual town meeting and residents approved the adjustment to the district budget meeting warrant. "I go to Charleston Thursday and the first week of school I go to Dover and Monson," she said, with a special town meeting scheduled for 6:30 p.m. on Monday, Aug. 27 prior to the Dover-Foxcroft selectmen's meeting.
"Everyone was very receptive," Shorey said, saying the adjustment needs to be approved in each town in order to be passed.
In other business, Shorey gave an update on the SeDoMoCha School parking lot.
"As you probably all noticed when you drove in, the parking lot is almost all done," she said. "The crew will be back to put up about 20 signs telling people where to go." Shorey said letters have been sent to parents/guardians telling them about the new parking lot procedures for dropping off and picking up students.
The superintendent said the athletic field scoreboards are in place and a wireless setup is being ordered to operate the equipment. "That should be ready for our first soccer and field hockey games just around the corner," she said.
The August meeting was the first for new SeDoMoCha Assistant Principal Andrew Shaw, who introduced himself to the school board.
"This has been a culminating goal for me," said Shaw, who comes to RSU 68 from the Greenville Consolidated School. "I just completed my master's degree, it took four years as a teacher, athletic director and father. I'm looking forward to working with the students here to be good citizens and good students, and I look forward to making an impact."
The directors made nearly a dozen extracurricular appointments: Cameron Archer, athletic director; Jessica Ellis, cross country coach; Laura Moors, field hockey coach; Carolyn Newhouse, assistant field hockey coach; Max Andrews, football coach; David Henderson, assistant football coach; Michael Rowe, boys A soccer coach; David Murray, boys B soccer coach; Alexis Dumont, girls A soccer coach; Danica Wilson, girls B soccer coach; and Chris Miller, intramurals.