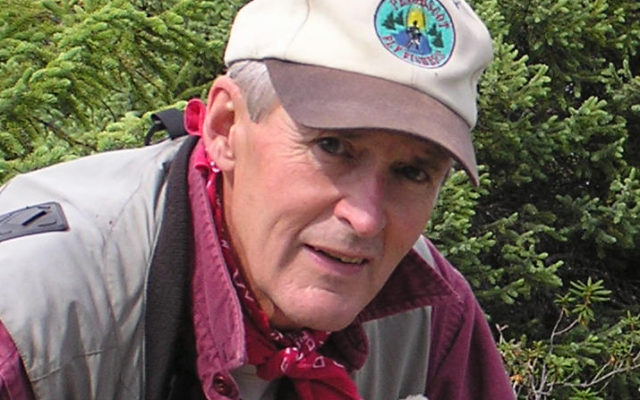 Maine's whitewater rafting guides are a special breed
A long-lost fellow acquaintance of mine, who took far too many chances as a young man, once mused "If it ain't scary, it ain't no fun." He would have enjoyed a ride in a rubber raft down the West Branch of the Penobscot River below the dam at Ripogenus Lake.
This section of the river is a Maine outdoor gem, for salmon anglers and whitewater thrill seekers alike. From the put-in place behind the McKay Power Station down on through Rip Gorge, the Crib Works, Big Ambejackmockamus Falls and on to the Nesowadnehunk Deadwater, the river is a winding, frothing, boulder-strewn hydro-tempest that offers any whitewater follower every challenge in the book.
One run down the West Branch in a rubber craft, taken by me many years ago, was an exciting adrenaline high. One trip was enough, though.
You can't help but admire the grit and respect the skills of the professional rafting guides, who earn a living taking adventure-seeking clients down the West Branch day after day for most of the summer season.
One such rafting guide is Todd Mercer of Poland, Maine. He guides for Northern Outdoors. Mercer is an outgoing, broad-shouldered hulk of man who has been shooting the rapids on the Kennebec and West Branch for 24 years! A high school teacher and family man, who teaches outdoor education, Mercer says that he plans to guide rafters as long as he is able. "When there comes a time that age makes me unsafe on the river, for myself or my clients, I'll hang it up," he says.
One of Mercer's fellow whitewater guides, Victor Desilvestro, is purported to be in his 60s.
The day we talked Mercer had been making multiple trips down the West Branch instructing apprentice rafting guides on how to safely navigate the river. "What's the most scary, difficult section?" I asked.
"Well, this is not a mortally dangerous river like some of the Southern rivers with carved under banks and deep holes, but there are some tricky spots," Mercer says. "The Exterminator in Rip Gorge is a big, powerful hole, and not a good place to get stuck in."
For a layman studying the wild-river setting from the overlook above the Crib Works, there just doesn't appear to be any safe route, any "chute" to ride a raft successfully through or around.. It's there though. At my request, Mercer mapped it out for me in detail. You enter from the right side of the river under the Telos Bridge and then come center, maneuvering between Pelican and Pillow rocks. Oops! Don't come too close to Pillow or you'll fetch up on 'Pain in the Ass rock. Below that chute you'll hit a wall of side-sluicing water that will try to put you and your raft into Guardian Rock.
You get the idea. A safe rafting trip with no fetch-ups or raft upsets is accomplished by a guide who follows a time-tested and well-mapped course down river, and, importantly, can keep the raft on the prescribed route.
If you have never done a whitewater run in a raft you are missing, not only some excitement and fun, but some breathtaking Maine scenery as well. Ripogenus Gorge, with its 100-foot granite walls and tumbling, fast water is truly awesome!
You can check out available river trips online. Although the Kennebec River trips are worthy whitewater experiences, the West Branch of the Penobscot River, with its steep gradients and class 4 to 5 rapids, is considered by most to be the ultimate New England rafting experience.
___________________
The author is editor of the Northwoods Sporting Journal. He is also a Maine guide and host of a weekly radio program, "Maine Outdoors," heard at 7 p.m. Sundays on The Voice of Maine News-Talk Network. He has authored three books; online purchase information is available at www.maineoutdoorpublications.com.