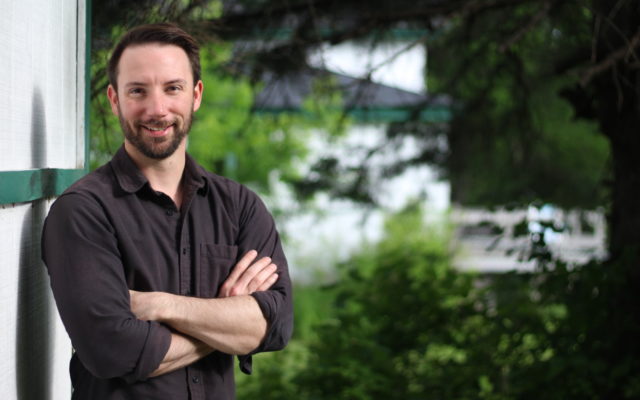 Adkins launches independent bid for Maine House of Representatives
MONSON — Local solar energy entrepreneur Tyler Adkins announced his independent campaign to represent District 119 in the Maine House of Representatives. House District 119 includes Beaver Cove, Greenville, Shirley, Monson, Abbot, Parkman, Sangerville, Guilford, Willimantic, Bowerbank and Sebec, plus the unorganized territories of Blanchard Township, Northeast Piscataquis (including Barnard and Elliottsville Townships) and Northwest Piscataquis.
"The partisan bickering has become unbearable," Adkins said, "rural communities like ours are continually left behind, while both parties fail to come to agreement on critical issues, including broadband connectivity, the outrageous cost of healthcare, and the workforce training programs required to match skills with the jobs of today and prepare for the opportunities of tomorrow."
Piscataquis County lags behind the rest of the state and region when it comes to high speed internet access, representing a significant barrier to economic development. Existing businesses struggle to reach growing markets and new businesses are unable to relocate here without the ability to stay connected.
"Broadband is the electricity grid of the 21st century, essential infrastructure for any community that desires to grow its economic base, attract young families, and allow its older population to age in place," Adkins said. "Our leaders should be fighting over who has the best plan for universal access, not sitting on the sidelines as opportunities pass and young people continue to leave."
In addition to a successful career in the solar energy industry, the 33-year-old has served both Republicans and Democrats in the Governor's Energy Office, and was previously a high school social studies teacher at Foxcroft Academy, where he graduated in 2003.
"I grew up here, but it was only after moving away to pursue an education and career that I was able to appreciate what we have right at home in Piscataquis County. The independently-thinking people, natural beauty, and quality of life are second to none, but we need new leadership in order to capitalize on our potential," Adkins said.
Piscataquis County has long been an underserved region, with additional challenges as one of the oldest and poorest counties in Maine. Republicans have represented the district in the Legislature since 2002.
Adkins is committed to earning the support of voters across the district, regardless of party affiliation. "I'm committed to working for the people, and the first step is to knock on every door in the district. I'll be out there every day, listening to peoples' concerns," Adkins said. "I'm excited about the future of rural Maine, we have a bright future ahead, but we need a new generation of leaders with the vision and energy to move Maine forward.
To learn more, interested parties can follow the campaign on Facebook at https://www.facebook.com/TylerforMaineHouse.
Maine House District 119
independent candidate
Tyler Adkins