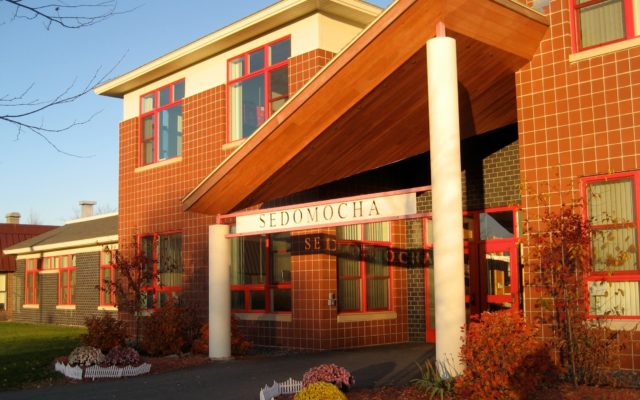 Copy of sedo
The SeDoMoCha School of Dover-Foxcroft
$11.56M RSU 68 budget set for June 12 referendum
DOVER-FOXCROFT — A proposed $11,559,908 RSU 68 budget for the 2018-19 academic year was approved at the annual district meeting on May 29 at the SeDoMoCha School. The spending package will now go to a referendum in the towns of Charleston, Dover-Foxcroft, Monson and Sebec on Tuesday, June 12 with residents of the four communities voting either "yes" or "no" to make a district-wide decision.
Superintendent Stacy Shorey said the school board is always committed to making transparent, student-centered budget decisions. "In other words, we will make budget decisions on what is best for children and are fiscally responsible," she said during an information session preceding the district budget meeting.
The approximate $11.56 million figure was approved across 21 warrant articles by a dozen-plus voters in attendance with minimal discussion over 20 minutes. The total represents an increase of about $742,000 or 6.87 percent from the current year's budget.
More than half of the increase, around $400,000, is for one-time expenses including fixing the traffic pattern on the SeDoMoCha School campus, forming a literacy class and repairing the recently purchased former Head Start building a stone's throw from the district property. Without these funds the budget is up by $322,840 or 2.98 percent.
"Overall you will see a 0 percent increase to taxpayers this year," Shorey said. The state contribution of $6,448,095 is up by $910,200 and the total local revenue amount is down by about $167,480 to $5,111,813. The four RSU 68 communities have a combined local assessment of $4,634,569, the exact same amount as in 2017-18. The assessment is made up of local contributions, additional local monies and funding for adult education.
The four total proposed assessments are $2,780,636 for Dover-Foxcroft, an increase of $4,758 or 0.017 percent; $660,670 for Sebec, $2,051 (0.031 percent) more; $628,518 for Charleston, a decrease of $7,054 (1.12 percent); and $564,744 for Monson, a $244 increase (0.04 percent) to the assessment for this town.
Full financial information is available on the RSU 68 home page at www.sedomocha.org.