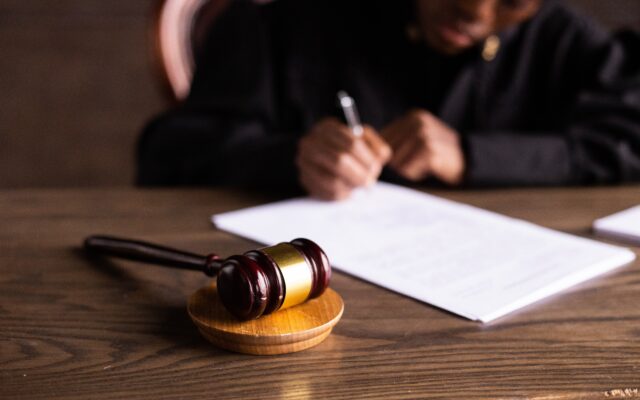 Gavel-Judge-Law-Court-Maine-Bangor-Courthouse-4
Former Bangor man sentenced in northern Maine drug conspiracy
By Kathleen Phalen Tomaselli, Houlton Pioneer Times
BANGOR — A former Bangor man was sentenced in U.S. District Court in Bangor on Monday to four years in prison for his role in a sweeping 21-person northern Maine drug conspiracy.
Christopher Coty, 43, was the ninth person involved in the drug conspiracy to be sentenced. Eight of the remaining 12 defendants have pleaded guilty, according to the U.S. Department of Justice.
U.S. District Judge Lance E. Walker also sentenced Coty to three years of supervised release.
According to court documents, Coty and others trafficked methamphetamine and fentanyl in Penobscot and Aroostook counties, and Coty knowingly and intentionally joined and participated in the conspiracy.
Those sentenced prior to Coty include, Andrew Adams, 32, of Aroostook County, 10 years; Wayne Smith, 33, of Bangor, 85 months; Danielle McBreairty, 33, of Glenburn, 20 years; Blaine Footman, 37, of Bangor, 5 years; Nicole Footman, 40, of Holden, 3 years; Dwight Gary, Jr., 53, of Medway, time served; Matthew Catalano, 37, of Penobscot County, 165 months; Thomas Hammond, 25, of Charleston, 84 months.
Defendants in the conspiracy who pleaded guilty include, Sarah McBreairty, 35, of Dixmont; John Miller, 22, of Caribou; Shelby Loring, 28, of Bangor; Joshua Young, 48, of Presque Isle; Joshua Jerrell, 29, of Orrington; Carol Gordon, 53, of Bangor; Jason Cunrod, 42, of Caribou; James King, 54, of Caribou.
The U.S. Drug Enforcement Administration; Bureau of Alcohol, Tobacco, Firearms and Explosives; and Maine Drug Enforcement Agency investigated the case. Assistance was provided by the police departments in Orono, Bangor, Brewer, Caribou, Presque Isle and Houlton. U.S. Attorney Darcie McElwee also recognized the cooperation and coordination provided by the Maine State Attorney General's Office and the Aroostook County District Attorney's Office.