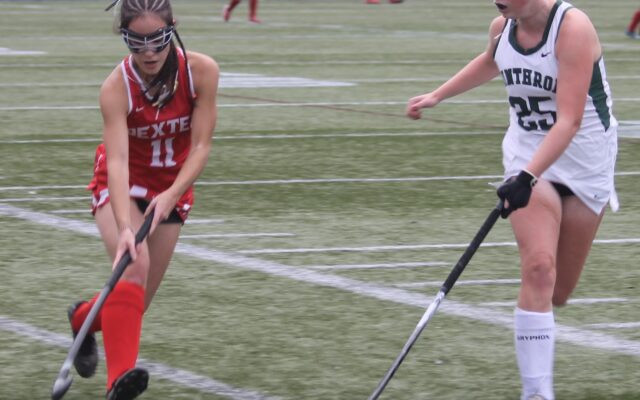 IMG_2026
Observer photo/Stuart Hedstrom PVC PLAYER OF THE YEAR — Dexter junior Alexandra Vafiades brings the ball up around Winthrop junior Madeline Wagner during the 2023 Class C championship in Lewiston. Vafiades has been named the PVC Player of the Year.
Field hockey all-state selections
Three players from the region have been chosen for the 2023 Maine Field Hockey Association All-State Team, which recognizes players from Class A, B, and C North and South across the state.
The Class C North Team includes Dexter Regional High School junior Alexandra Vafaides and Foxcroft Academy senior Hilary Howard and junior Emma Bither.
A banquet to honor the players and Maine Field Hockey Association Hall of Fame inductees and announce the 2023 Miss Maine Field Hockey will be Sunday, Dec. 3 at the Augusta Civic Center.