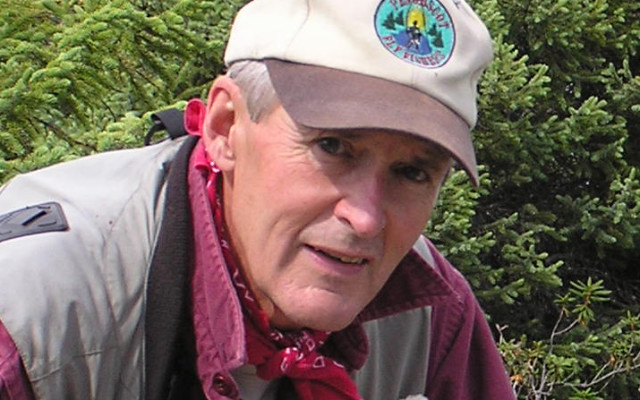 23112101_H18775345
V. Paul Reynolds
Maine bass champ headed to Bassmaster Classic
By V. Paul Reynolds
The Bassmaster Classic, which is the Superbowl of competitive bass angling, will be held March 22-24 in Tulsa, Oklahoma. It takes a lot of angling skill, persistence, and dedication to make it to the Bassmaster Classic. There is a stepping-stone process through the bass fishing circuit that requires a lot of wins to qualify for the big one in Tulsa. At the classic, there will be 57 anglers from all over the country, who will compete for a purse reported to be in excess of $300,000!
And guess who will be in the thick of the angling competition in Tulsa next March?
Tyler Williams, a 21-year-old bass angler from Belgrade, Maine. Bass fishing writer Bill DeCoteau, who has followed Williams' career on the bass circuit over the years, describes Williams as the "Smiling, Big Hearted Tyler Williams from Maine."
Williams, who says he started fishing at age four, won Maine's high school bass fishing championship two years in a row, including as a high school senior at age 17. Williams recently won the Watts Bar Reservoir BASS tournament in Florida, which qualified him for the Tulsa classic.
"It took me a while for my folks to get on board with my passion, but they are solidly behind me now," says Williams, who drives his truck camper around the country, hopping from one bass tournament to the next. Williams is comparatively young to be qualified for the Bassmaster Classic. In Tulsa, he will be pitting his angling skills against much older and more seasoned bass professionals.
During his young career, Williams has competed in 20 tournaments. He has caught 538 lbs of bass and collected $85,879 in cash prizes. He has finished first one time, but has consistently finished in the top 20 in many competitive fishing events.
In talking with Williams, his enthusiasm comes through loud and clear. Of course, bass boats are incredibly fast thus allowing the angler to get to the hottest fishing spots first. He says it is not uncommon to race to these hot spots at speeds in excess of 70 mph! In response to my question, he says, "Nope, I have never torn an earlobe yet."
Unlike many others among the competitive bass angling community, Williams contends that he has no "secret lures," that he has a few favorite jigs, but nothing secret or exotic.
"For me, the challenge is to find the fish using my knowledge of the underwater terrain," he said. "It's all about mapping the water body."
"Tyler, " I asked, "Can you see yourself carving a lifetime career from your fishing passion?" He laughed, as if to say, "Why not?" Then he pointed out that he often competes against other professional bass anglers who are well over 60.
After all, who could ask for more? He is doing what he loves, making some money at it, seeing the country and getting lots of fresh air, and, of course, driving a fast boat.
Maine has reason to be proud of this delightfully well adjusted and good humored young man, who is making a name for himself in the world of  competitive angling. Win, lose or place, we wish him well next March in the national Bassmaster Classic in Tulsa, Oklahoma.
The author is editor of the Northwoods Sporting Journal. He is also a Maine Guide and host of a weekly radio program "Maine Outdoors" heard Sundays at 7 p.m. on The Voice of Maine News-Talk Network. He has authored three books. Online purchase information is available at www.sportingjournal.com.