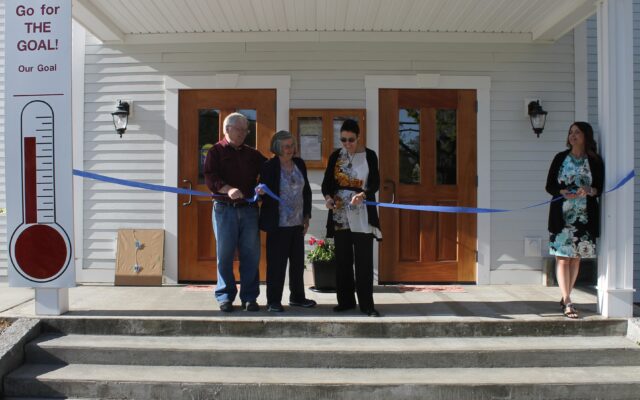 PO-CHallribbon-20-18
Observer file photo/Stuart Hedstrom MYRICK AWARD RECIPIENT — Chris Maas, left, was part of the ribbons-cutting ceremony for the grand opening of the Commons at Central in May 2018. Maas will be honored as the 2023 Warren "Pete" Myrick Award recipient for his numerous community service endeavors at the PCEDC Annual Meeting and Dinner Celebration on Dec. 4. Pictured with Maas are, from left, Sylvia Dean, Dr. Lesley Fernow, and Piscataquis Chamber of Commerce Executive Director Denise Buzzelli,
PCEDC annual meeting will recognize Myrick Award winner Maas
DOVER-FOXCROFT — The Piscataquis County Economic Development Council is pleased to announce its choice for the 2023 Warren "Pete" Myrick Award, Christopher Maas of Dover-Foxcroft. Maas will be honored at the 2023 PCEDC Annual Meeting and Dinner Celebration on Monday, Dec. 4.
Chosen for his many impactful contributions to the Piscataquis region, PCEDC Executive Director Angie Arno said that "Mr. Maas personifies the attributes associated with Pete Myrick and the recipients of the award named for him: an exemplary commitment and outstanding contributions to education, economic development, and civic engagement in Piscataquis County."
When asked about Maas Sue Mackey-Andrews said, "Chris Maas came to our town a little over 15 years ago. Since then, he has worked tirelessly making our community a better place to live and work. Chris is constantly on the lookout for ways to help the residents of not only Dover-Foxcroft, but the entire County. When you first meet Chris, or when a need is identified, you'll hear Chris ask, 'How can I help?' "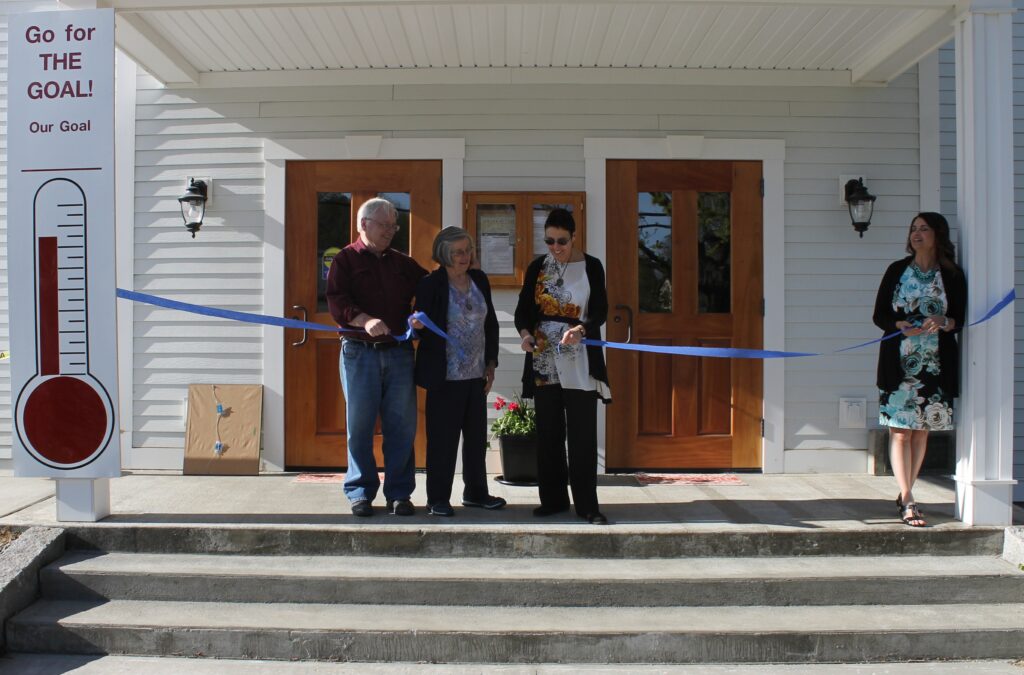 Chairperson of the Dover-Foxcroft Select Board Tom Lizotte added that "Chris has served the town and Piscataquis County in numerous volunteer leadership roles, including membership on the Dover-Foxcroft Planning Board, Dover-Foxcroft Historical Society, Thompson Free Library, as chair of both the Dover-Foxcroft and County budget committees, as a leader in promoting regional broadband connectivity, and as a member of the Mayo Mill dam redevelopment committee. He has donated his information technology and computer networking expertise to many organizations whenever he was needed. Chris always contributes his best effort with good humor and a genuine interest in improving the lives of his fellow citizens."
PCEDC board member and Dover-Foxcroft Town Manager Jack Clukey said, "Chris has been and continues to be a tireless advocate and volunteer to promote education, economic development and civic leadership. Chris has served on the RSU 68 School Committee, he has served for over 10 years and currently serves on the town's planning board and budget committee. Chris serves on the town's committee to promote high speed internet access throughout the region and on a statewide library connectivity project making small municipal library collections searchable online."
Community members are invited to register for the PCEDC Annual Meeting and Dinner Celebration, scheduled for Dec. 4 at 4:30 p.m., and can do so on the PCEDC Facebook page or by clicking on the link at https://pcedc.org/news/myrick-awards/am/
For further information on Maas's contributions, the Pete Myrick Award, or the work of PCEDC, please contact Arno at angie@pcedc.org or 207-564-3638.
Myrick, a Guilford resident who died in 2002, was a longtime educator in SAD 4 and one of the founders of the PCEDC, serving as the council's president in 2001.
The Piscataquis County Economic Development Council seeks to leverage local, county, state and federal resources to promote and encourage private and public investment within Piscataquis County, Maine. The goal is to stimulate long-term sustainable economic development and job growth in the region.