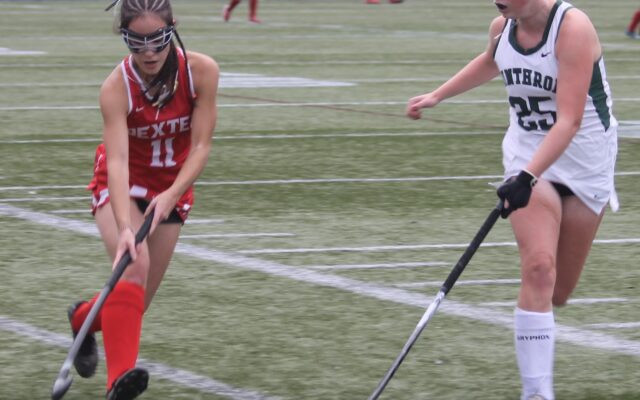 IMG_2026
Observer photo/Stuart Hedstrom PVC PLAYER OF THE YEAR — Dexter junior Alexandra Vafiades brings the ball up around Winthrop junior Madeline Wagner during the 2023 Class C championship in Lewiston. Vafiades has been named the PVC Player of the Year.
PVC field hockey accolades
The area's three field hockey teams were well represented on the list of 2023 Penobscot Valley Conference honorees.
The PVC First Team includes Dexter Regional High School's Lily Brown, McKenzie Clay, and Alexandra Vafiades; Emma Bither and Hilary Howard of Foxcroft Academy; and Piscataquis Community High School's Molly Goodwin.
The Second Team includes Jenna Hartford and Emma McGary of Foxcroft and Emery-Jo Chambers of PCHS.
Vafiades is the PVC Player of the Year, as she helped the Tigers earn league champion honors.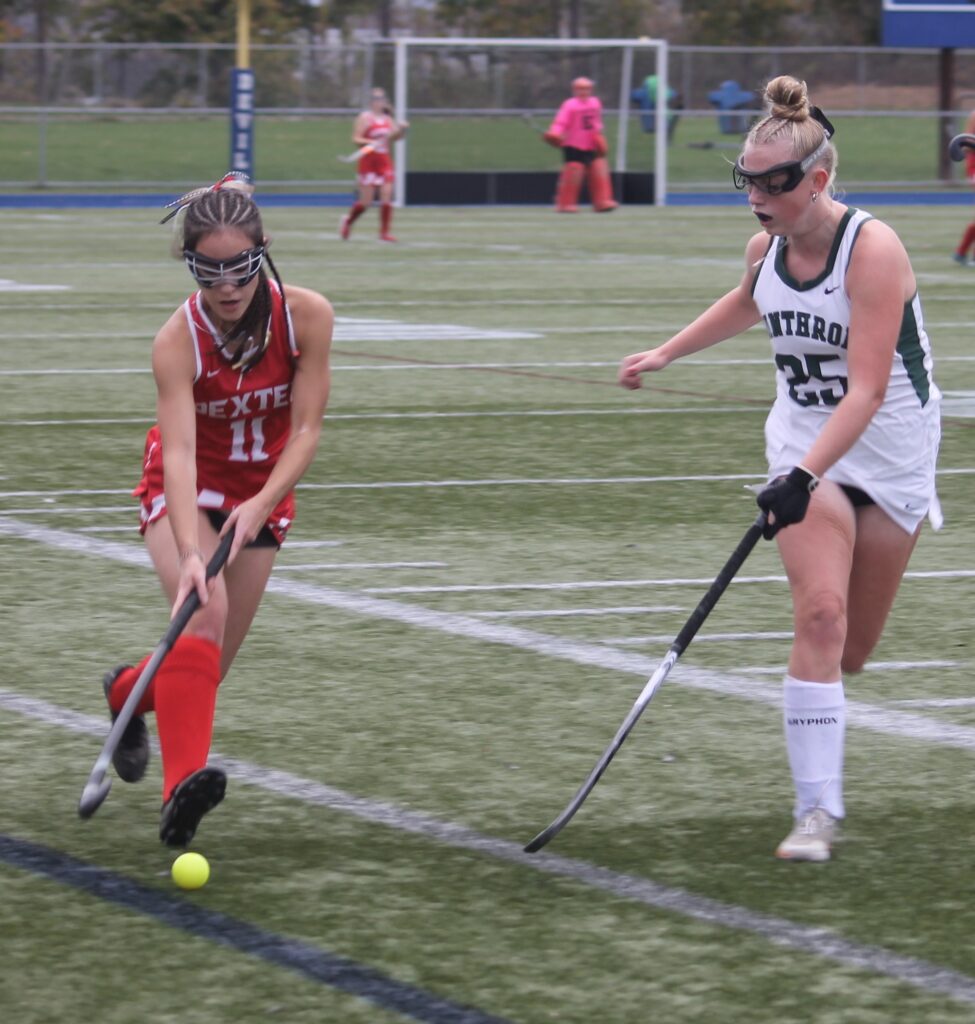 Foxcroft Academy's Davan Walker is the conference coach of the year.
The All-Academic Team includes Brown and McKenzie Trafton of Dexter; Foxcroft's Howard; and Lily Carr and Emily Easler of PCHS.