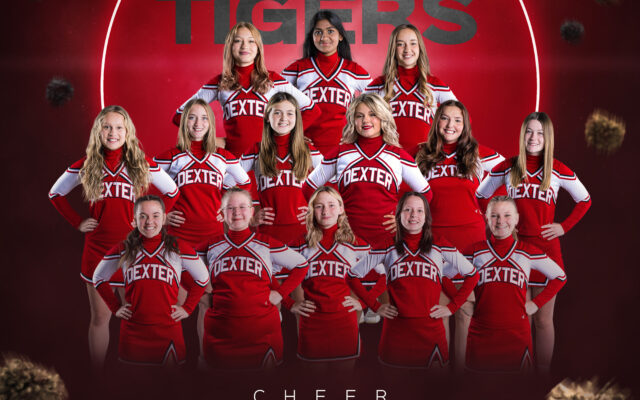 Cheer
Photo courtesy of Eric Ogden Photography DEXTER CHEERING — Team members are Bree Burgess, McKenzie Curtis, Madison LaGross, Shelby Sinclair, Lauren Thompson, Taylor Michaud, Abagail Trafton, Jayden Dami, Andrea Gilman, Kenzie Kimball, Fannie Patel, Izzie Roberts, Samantha Lovely, McKenzie Trafton, manager Kaylynn Loggans, coach Danille Mower, and head coach Kirstie Mower.
Cheering academic honors
Three area cheer athletes were named to the Penobscot Valley Conference All-Academic Team. The honorees are Mckenzie Trafton and Samantha Lovely of Dexter Regional High School, and Amara Perfect of Foxcroft Academy.