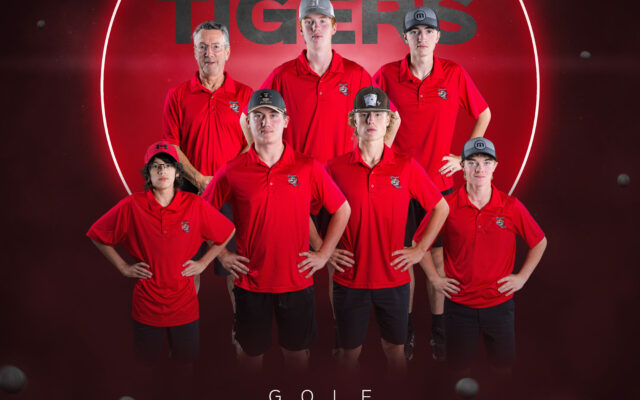 Golf
Photo courtesy of Eric Ogden Photography DEXTER GOLF — Team members are Cole Doherty, Ethan Doherty, Chase Farnsworth, Blaine Gould, Tyler Gould, Willis Reinhardt, and head coach Jim Costedio.
All-conference golf honorees
Dexter Regional High School's Ethan Doherty and Chase Farnsworth were both named to the Penobscot Valley Conference All-Conference Class C Team for golf.
The All-Conference team also includes Jack Day and Calvin Landry of Foxcroft Academy.
Blaine Gould of Dexter was named to the All-Academic Team for the sport.