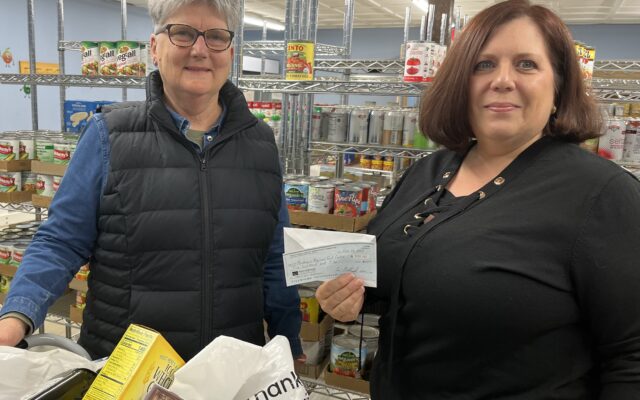 IMG_8617 (2)
Contributed photo FINANCIAL DONATION – Judy Dow, left, presents a check from the Piscataquis County Democrats to Piscataquis Regional Food Center Executive Director Kelly Sirimoglu.
Piscataquis County Democrats contribute financially to Piscataquis Regional Food Center
The Piscataquis County Democrats continue their mission of helping those with food insecurity. Our focus is no longer on food drives but collecting monetary donations to give to the Piscataquis Regional Food Center.
Recently we presented a $500 check to Kelly Sirimoglu, executive director of PRFC, to be used in the area of greatest need. She shared with us how they are serving 350 families twice a month plus have 25-30 home deliveries twice a month. Sirimoglu also relayed how the number of children they feed is up 20 percent and is the fastest growing age group they serve.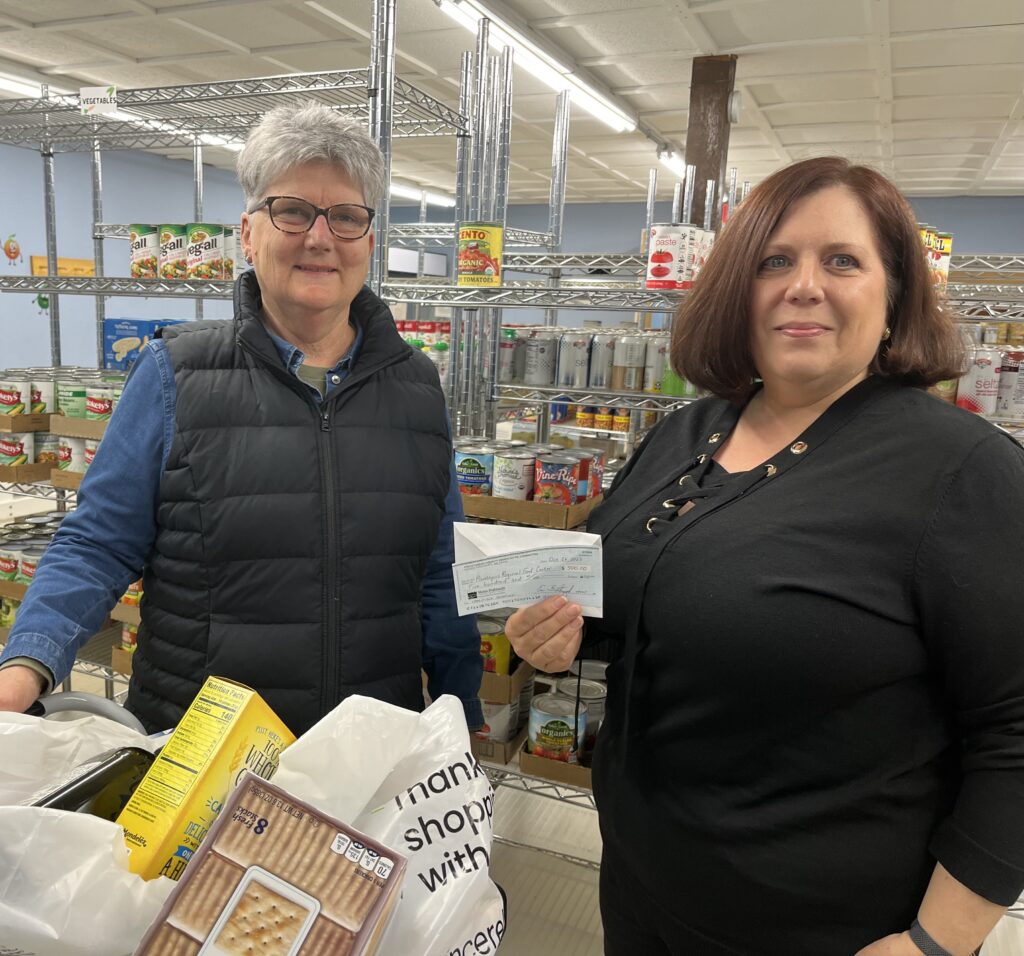 Since last February they started a new program where households schedule an appointment and can select the food/items they need. The opportunity to choose their own food/items has been much appreciated by all recipients. The food center is open every Tuesday and Friday 9 a.m. to 4 p.m. and Thursday morning from 9 a.m. to noon. Patrons can now shop for their food/household items by appointment (207-802-8230) and are able to choose from a wide variety of fresh produce and meats as well as baby diapers and cat food.
The service committee will continue to collect donations to help fight hunger with all proceeds going to PRFC. We have raised $7,350 since we began our mission in February 2021. Please continue to support our effort by mailing checks to: PCDC Box 133 Dover-Foxcroft c/o Service committee or at https://secure.actblue.com/donate/pcdservice.