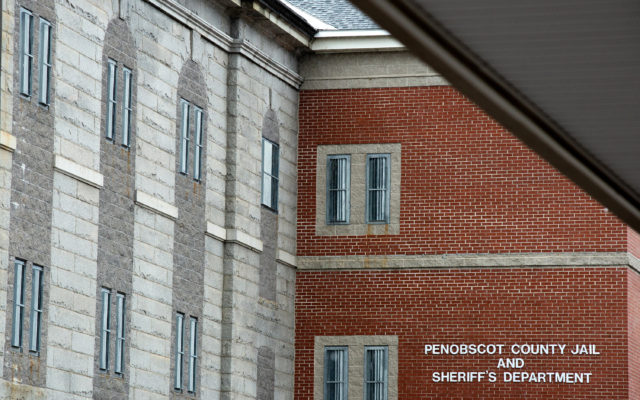 PenobscotCountyJail B LCO
Bangor Daily News photo/Linda Coan O'Kresik The Penobscot County Jail in Bangor.
Artificial intelligence will soon answer non-emergency calls in Penobscot County
By Marie Weidmayer, Bangor Daily News Staff
When someone calls the Penobscot Regional Communications Center's non-emergency number, the line will soon be answered by artificial intelligence.
The AI answering service will not be for the emergency 911 line, it will only answer the non-emergency line at 207-945-4636, Penobscot Regional Communications Center Executive Director Chris Lavoie said.
The Penobscot County Commissioners unanimously approved up to $86,500 to buy and implement the AI answering service during an Oct. 24 meeting. Amazon Web Services, a subsidiary of Amazon, is offering the service.
The hope is the system will make the workload better for dispatchers, especially because they are short staffed. There are six open positions, as well as six people training, Lavoie said. That means the Penobscot Regional Communications Center is down 12 full-time trained positions out of 36.
"[We're] coming up with innovative ways to not only make the citizens have a little bit better experience, but to make the employees' workload a little lighter," Lavoie said. "Hopefully that will make retention better."
Dispatchers are currently overwhelmed by non-emergency calls, especially when there is inclement weather. People will call to ask when their power will be restored or call at 6 a.m. to ask when their road will be plowed.
The department can't justify why 911 calls are delayed as dispatchers deal with those types of calls, Lavoie said.
"When it's your loved one having a heart attack and those dispatchers are tied up with non-emergency complaints, it's hard to explain that to someone," Lavoie said.
That's where the AI service can come in. The service will answer the non-emergency line and help direct people to the resources to help them, whether they're calling about a skunk with a jar on its head or when power will be back.
"It doesn't just shunt them away," Lavoie said. "We build the system to give the answers that we would give. We're going to custom build the system and it's going to give the answers we would give."
Penobscot County is joining about 12 other agencies across the country using AI answering for non-emergency lines. In South Carolina, the Charleston County's Consolidated Emergency Communication Center uses the Amazon AI answering service.
Lavoie knows the Charleston dispatch director and has been speaking with him to hopefully avoid the mistakes Charleston ran into when launching earlier this year.
The rollout will be slow and methodical, making sure the system can handle the workload and direct people correctly, Lavoie said.
Before the rollout begins, AI will start with asking why someone is calling before sending the caller to dispatchers. That will allow it to collect data and figure out what the biggest needs are, Lavoie said.
"It's more or less meant to refocus our employees so they can execute their mission, which is to help in life or death situations," Lavoie said.