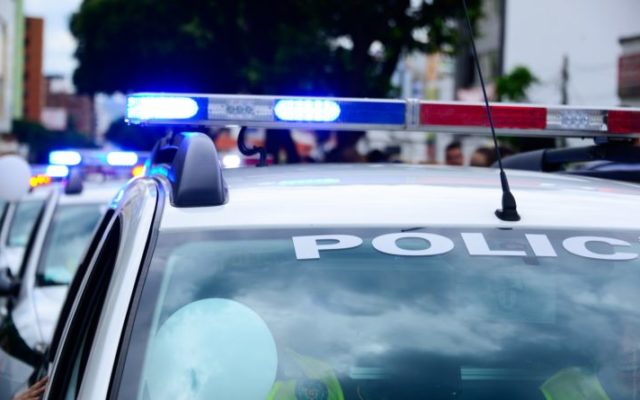 Police car, police siren, police lights, crime
Police car, police siren, police lights, crime
Golden announces $1.2 M for rural law enforcement hiring, school safety projects
WASHINGTON, D.C. — U.S. Rep. Jared Golden, D-Maine announced that Maine's 2nd Congressional District will receive over $1,200,000 in federal grant funding from the Department of Justice's Office of Community Oriented Policing Services Office.
"These grants from the COPS Office will help address urgent officer shortages across the state, improve response times during emergencies, and put a special emphasis on preventing violence in schools before it happens," said Golden "I've strongly advocated for greater investment in rural public safety, and am glad this funding is going directly to the communities who know how to use it best."
"The Maine Fraternal Order of Police, along with all of Maine's first responders, are very grateful to the Congressman for his continued support on these very important issues," said Mike Edes, executive director of the Maine Fraternal Order of Police. "These grants will go a long way in protecting our citizens and protecting our children."
The COPS Office will distribute this funding through its COPS Hiring Program and School Violence Prevention Program, which offer competitive grants to state, local, and tribal governments to improve public safety.
Franklin and Somerset counties, along with the towns of Greenville, and Wilton, will receive grants totaling $625,000 from the CHP. CHP funding is awarded directly to law enforcement agencies to hire and retain officers amidst Maine and national shortages.
RSU 26 in Orono and Augusta's Maine Arts Academy will receive over $590,000 from the SVPP. SVPP funding can be used by local districts on a variety of school safety measures, including specialized training for students and staff, deterrence measures such as locks and lighting, and coordination with law enforcement.
Golden has led several initiatives to bolster the COPS office, which has dispersed over $456 million and funded more than 136,000 new officer positions around the country since being established in 1994. He was an original cosponsor of the Invest to Protect Act, which passed the House with 360 votes last September. He also introduced the bipartisan COPS on the Beat Grant Program Reauthorization and Parity Act to strengthen the programs funding and expand access to rural grants.