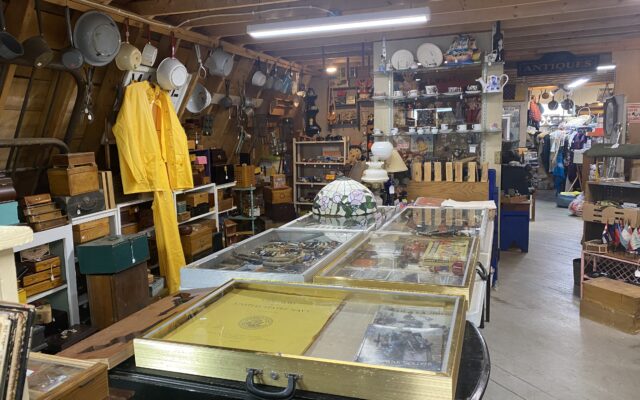 image0
Photo courtesy of Johanna S. Billings LILY CAT ANTIQUES GRANT — Lily Cat Antiques was recently awarded a $15,000 Economic Recovery Hub Small Business grant for second-floor heat and insulation. Work, which will involve dismantling and moving displays such as those shown, will begin this winter.
Monson antique shop awarded second grant
MONSON — Winter is coming. But it's getting warmer at Lily Cat Antiques.
The Monson based antique shop, which just completed its third season, was awarded a $15,000 grant to pay for insulation and a heat pump.
"In recognition of your steady resolve during difficult times, we are pleased to let you know that Lily Cat Antiques has been awarded the Economic Recovery Hub Small Business grant from the Eastern Maine Development Corporation," reads the award letter, sent Oct. 31 and signed by Lee Umphrey, president and CEO of the EMDC.
The grant program offers awards of up to $25,000 for businesses started after Jan. 1, 2020 that have less than 250 employees. It is, according to a grant program brochure, intended for "recognizing that new and emerging businesses have not had access to the same relief resources as other businesses."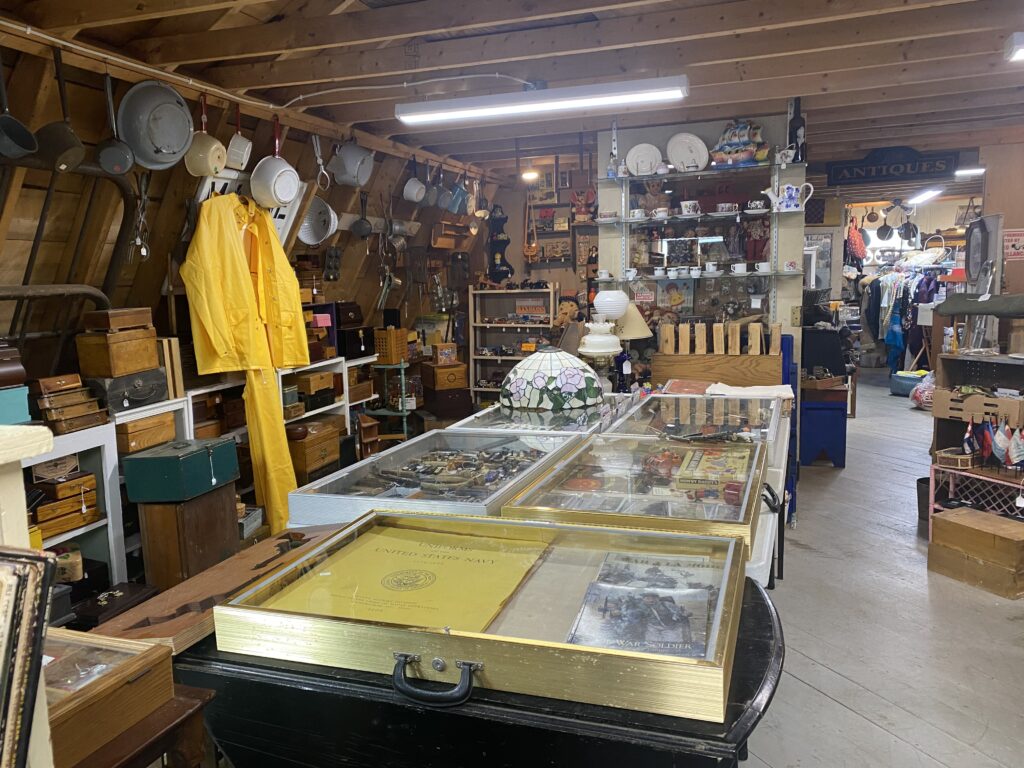 "We're really thrilled," said Johanna S. Billings, who co-owns Lily Cat Antiques with her husband Sean. "This has the potential to make a big difference for us."
Billings and her husband purchased the building which houses their business in late 2020. The building did not have any heat source whatsoever at the time. A furnace is located in a crawl space, but a sticker on it showed the last time it had been inspected was in 1989.
"We didn't think it was wise to try to use it," said Billings, who wrote the grant application herself. "Besides, even if the furnace worked, all the ductwork had already been ripped out."
Despite heat being a basic need, the Billingses had more important things to remedy before they could open in June 2021. The most immediate need was a roof replacement.
"It had been leaking so badly, we had an ice slick running down the stairs that first winter," Billings said.
They also had to replace all the lighting, build a railing on the stairs, replace the garage door, and paint the building exterior trim.
Last May, the business won a $3,000 grant from the Monson Collaborative following a popular vote at the group's entrepreneur expo. The funds paid for about half the cost of a heat pump, which the owners had installed on the first floor. However, a second heat pump is needed to heat the second floor. In addition, there is no insulation whatsoever upstairs.
"It's going to be a lot of work to get this done," said Billings, adding that displays will have to be taken off the walls and moved in order to insulate. "But it's going to be well worth it."
Although the Billingses aren't sure if they'll open year round, having heat will allow them to extend their season and open for winter events. It will also make it more comfortable to work in the shop during the winter months.
Lily Cat Antiques has closed for its regular season this year but plans to be open on Black Friday and Small Business Saturday. Other hours are available by appointment by calling Billings at 207-248-2660.
For more information on the Economic Recovery Hub grants, visit emdc.org.