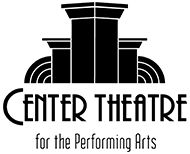 'All-Star Salute to Lee Greenwood' coming to Center Theatre
DOVER-FOXCROFT – Celebrate the legacy of an American music icon at the Center Theatre. A special screening of "An All-Star Salute to Lee Greenwood" is slated for 2 p.m. on Sunday, Nov. 12 at Center Theatre. This multi-artist concert pays homage to the incredible 40-year career of Grammy, Academy of Country Music, and Country Music Association award winner Lee Greenwood.
An evocative journey through the annals of Greenwood's illustrious career, this one-night-only event emphasizes his musical achievements, which include seven No. 1 hits and 20 Top 10 singles. Adding to the gravitas of the evening, members from the Rock & Roll Hall of Fame, Grand Ole Opry and Country Music Hall of Fame join the celebration, ensuring it's an affair to remember.
"Lee Greenwood's contribution to the music world is profound and enduring," said Patrick Myers, Center Theatre's executive director. "We are thrilled to present this unique cinematic experience to our community, celebrating not only his musical triumphs but also the rich tapestry of American music history."
Tickets for the event are priced at $10 for general admission. Discounted $9 tickets are available for students, seniors and veterans; $8 for members of the Center Theatre. Given the exclusivity of the event and the limited seating, interested patrons are encouraged to purchase tickets in advance. For tickets or more information, contact the theatre at CenterTheatre.org, or call them at 207-564-8377. You can also stop in at the box office, 20 East Main Street, Dover-Foxcroft, from noon to 7 p.m., seven days a week.
The Center Theatre is a 501(c)3 nonprofit organization with a mission to engage and inspire by making arts, education and entertainment accessible to our rural communities.